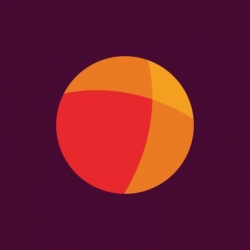 Dublin, Ireland, May 25, 2017 --(
PR.com
)-- OpenJaw Technologies today announced that is has selected Amazon Web Services (AWS), as its cloud infrastructure provider. OpenJaw is moving its t-Retail platform to AWS to reliably and securely scale the t-Retail platform for future global growth. The Dublin-headquartered travel tech company delivers e-commerce technology to the world's leading travel brands such as British Airways, Cathay Pacific, Iberia Airlines, Hainan Airlines, AIMIA, Loyalty One, Four Seasons, Avis, and Air Miles.
"We have been working closely with the AWS team, and we are impressed with incredible scalability, security, performance, and reliability of their products," said Brian Lewis, CTO, OpenJaw Technologies. "We look forward to the positive impact that going all-in on AWS will have on our IT infrastructure across our key business divisions."
"Enterprises around the world are choosing to deploy their critical applications on AWS and are going all-in so they can refocus on delivering the best for their customers," said Gavin Jackson, UK & Ireland Managing Director at AWS. "We're excited for OpenJaw's adoption of AWS, which will help them quickly and easily scale, reduce costs, improve security, and increase agility for their global travel and loyalty customers."
OpenJaw will use AWS to scale with the rapid growth in the use of its t-Retail platform, which currently handles $3bn worth of transactions a year. The OpenJaw t-Retail Cloud solution will migrate to AWS utilising Amazon Elastic Compute Cloud (Amazon EC2) to quickly scale capacity, Amazon Simple Storage Service (Amazon S3) for highly scalable, reliable, low-latency data storage infrastructure and Amazon Elastic File System (Amazon EFS) for simple, scalable file storage. Additionally, OpenJaw will use the Amazon API Gateway so that OpenJaw developers can create, publish, maintain, and secure APIs and Amazon CloudFront, the global content delivery network (CDN) service to accelerate delivery of OpenJaw customer websites, APIs and content through CDN caching.
About Amazon Web Services
For 10 years, Amazon Web Services has been the world's most comprehensive and broadly adopted cloud platform. AWS offers over 90 fully featured services for compute, storage, networking, database, analytics, application services, deployment, management, developer, mobile, Internet of Things (IoT), Artificial Intelligence (AI), security, hybrid and enterprise applications, from 42 Availability Zones (AZs) across 16 geographic regions in the U.S., Australia, Brazil, Canada, China, Germany, India, Ireland, Japan, Korea, Singapore, and the UK. AWS services are trusted by millions of active customers around the world monthly - including the fastest growing startups, largest enterprises, and leading government agencies – to power their infrastructure, make them more agile, and lower costs. To learn more about AWS, visit https://aws.amazon.com.