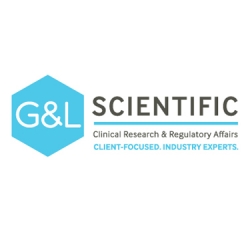 Cambridge, MA, June 02, 2017 --(
PR.com
)-- G&L Scientific Inc, a company founded by Peter Griffin and Stephen Loughrey, who together built Pharmalink Consulting into the leading, independent Regulatory Affairs specialist, today announced their intention to once more provide Regulatory Affairs services to life-science clients.
G&L Scientific, launched after the sale of Pharmalink to Genpact in 2014, has been working in the Clinical Research sector, and has expanded into every major geography to become one of the most admired scientific consulting organizations. The addition of Regulatory Affairs to its offering solidifies and strengthens G&L's position in the marketplace.
Of the return to Regulatory Affairs, G&L's Chairman Peter Griffin (who founded Pharmalink with his wife Una Loughrey) said, "I am absolutely delighted and very excited to be returning to the Regulatory Affairs market. It's a service area that we know very well—we have a deep understanding of client expectations and how to meet them."
Stephen Loughrey, CEO of G&L, added, "G&L Scientific has developed and expanded on the straightforward principle of great people backed by great customer care. This will continue to be our guiding philosophy as we re-enter the Regulatory Affairs market. Regardless of client size and need, we're confident we can provide an industry-leading service."
About G&L Scientific
G&L Scientific provides consulting, staffing and support services for Clinical Research and Regulatory Affairs. With teams of experts based at officesin Europe and the US, as well as a pool of 2,500 consultants in over 100 countries, G&L has people at the right level and in the right location to support clients on a global basis.
For more information, contact:
Millburn, NJ
hello.millburn@gandlscientific.com
tel: +1 973 232 0811
Marlow, UK
hello.marlow@gandlscientific.com
tel: +44 1628 400686
Dublin, Ireland
hello.dublin@gandlscientific.com
tel: +353 1 66 41 445
or visit
www.gandlscientific.com