Encore Real Estate Investment Services is Proud to Announce the Addition of Evan Lyons, Senior Advisor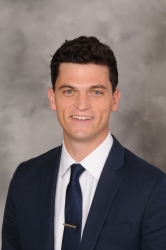 Farmington Hills, MI, June 06, 2017 --(
PR.com
)-- Brandon Hanna, Ryan Vinco and Deno Bistolarides, principals of Encore REIS are pleased to announce the arrival of their newest colleague, five year industry veteran Investment Sales Broker Evan Lyons.
Evan's goal at Encore is clear: help clients to strategically transform their commercial real estate portfolio into a dynamic investment vehicle to realize maximum value and long-term gains.
With a deep understanding of real estate fundamentals, consumer trends, the competitive environment, and the growth potential of each asset within the portfolio, Evan provides clients with ongoing quarterly portfolio advice and analysis to produce an investment strategy for the short and long-term to meet each investor's individual objectives.
He recognizes that no matter the size of the portfolio, making decisions about an investor's real estate holdings is a complex and delicate matter requiring great thought and careful consideration. He will work with you to cultivate a deep understanding of your investment priorities and the goals you want to achieve. Quite simply – his goals are your goals.
Since 2012, Evan has successfully revitalized and re-positioned clients' under-performing real estate assets, developed disposition plans for distressed and high-demand assets, created reinvestment diversification strategies across product types, and collaborated with mortgage brokers and lenders to provide competitive lending solutions to clients.
In consistently delivering on-point property valuations together with tightly targeted marketing campaigns, Evan has achieved a track record of closing at an average of 94% of list price.
After earning a degree in Real Estate Development and Finance from Central Michigan University, Evan joined the Downtown Chicago office of Marcus & Millichap as a Retail Investment Broker. His work experiences in the highly competitive Chicago marketplace and having grown up and traveled throughout the Midwest lends to his deep understanding of the local culture, mentality and market.
Evan is an active member of the International Council of Shopping Centers and the Urban Land Institute of Detroit. He and his wife, Jessica, reside in West Bloomfield, Mich.
"I am extremely happy to have Evan on board, his experience in the Mid-West and work ethic in the office will raise the bar for our whole team," said Ryan Vinco Managing Partner of Encore REIS. Deno Bistolarides, Co-Founder and Managing Partner adds, "Evan is a great fit for our culture, very client centric and result orientated - he will continue to do very well in this business."
About Encore REIS:
Encore Real Estate Investment Services is dedicated to assisting clients in the acquisition and disposition of net leased and multi-tenant retail properties across the United States. We provide advisory and brokerage expertise with the highest level of commitment and attention to detail, which ensures a higher assurance of closing and a faster turnaround time as each client is assisted and advised on strategic exit and entrance strategies aimed at achieving their investment goals.
Led by Principals Brandon Hanna, Ryan Vinco, Deno Bistolarides the team of distinguished brokers have evaluated, listed, sold and marketed over $5 Billion dollars' worth of investment restate nationally. We have a combined track record of investment real estate sales experience spanning 50 years. Through this experience, we continue to execute transactions on behalf of some of the most prominent developers, institutions and private investors in the industry. As such, we continue to build long-term relationships with the leaders in the investment community and grow our global database of investors and developers, which enables us to provide our clients with real estate investment services that are unmatched in the industry. We are results oriented - our advisors all have a shared vision of excellence and commitment to ensuring we are meeting our client's needs above all else.
www.encoreinvestmentrealestate.com
Contact
Encore Real Estate Investment Services
Ryan Vinco
248-702-0299
www.encoreinvestmentrealestate.com/
Evan Lyons | Senior Advisor
30500 Northwestern Highway Suite 400
Farmington Hills, MI  48334
Direct: 248-702-0298
Fax: 248-671-5151
ELyons@encorereis.com

Contact
Multimedia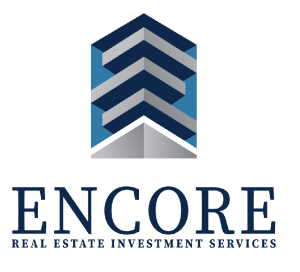 We are results oriented - our advisors all have a shared vision of excellence and commitment to ensuring we are meeting our client's needs above all else.