Marilyn K. Gard Recognized as a Professional of the Year by Strathmore's Who's Who Worldwide Publication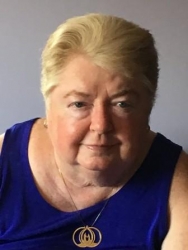 Sedona, AZ, July 13, 2017 --(
PR.com
)-- Marilyn K. Gard of Sedona, Arizona has been recognized as a Professional of the Year for 2017 by Strathmore's Who's Who Worldwide for her outstanding contributions and achievements for over 30 years in the field of healthcare.
About Marilyn K. Gard
Ms. Gard is the President of Life Saver Group and Clinic Pro Software, which provides practice management software nationally. Through Life Saver Group, she offers software designed to protect the health and safety of individuals and families. Clinic Pro Software maximizes patient flow and productivity for practices. In addition to conducting office consultations, Ms. Gard has been the featured speaker for numerous organizations including the Michigan Chiropractic Society, New York Chiropractic Association and Palmer College of Chiropractic. Her area of expertise includes insurance claim submission and insurance reimbursement. Currently, she conducts webinars on various phases of medical practice management. Ms. Gard is in the process of writing a book called "View from a Chair."
Ms. Gard is excited about a suite of software products that she designed that is being released this year. The individual products will each save lives and save healthcare costs. Called LifeSaver Group (www.lifesavergroup.com), it includes 4 products that solve real-life problems. LifeSaverApp is an online personal health record that is immediately available in the event of a medical emergency. It is ideal for anyone with chronic health conditions or someone traveling who needs immediate access to their medical history. 911 SafeChild gathers information about a child's activities and creates an immediate missing child report in the event of abduction or kidnapping. It saves hours developing an Amber Alert when every second counts. CareNotesOnline allows home healthcare agencies and assisted living facilities to communicate immediate information about care provided to individuals. It solves the communication gap that occurs when families are geographically separated from their loved ones. 911 DisasterPlan identifies vulnerable individuals within a community and tracks evacuation in the event of a natural or man-made disaster. Each of the products within LifeSaver Group has the potential to save thousands of lives. Because time is of the essence in emergency situations, LifeSaver Group stresses immediate access to lifesaving information.
Born on January 15, 1951 in Marshall, Michigan, Ms. Gard obtained a M.B.A. from Michigan State University in 1981. In her spare time she enjoys reading and writing.
For further information, please contact
www.lifesavergroup.com
.
About Strathmore's Who's Who Worldwide
Strathmore's Who's Who Worldwide highlights the professional lives of individuals from every significant field or industry including business, medicine, law, education, art, government and entertainment. Strathmore's Who's Who Worldwide is both an online and hard cover publication where we provide our members' current and pertinent business information. It is also a biographical information source for thousands of researchers, journalists, librarians and executive search firms throughout the world. Our goal is to ensure that our members receive all of the networking, exposure and recognition capabilities to potentially increase their business.
Contact
Strathmore Worldwide
Susan Perrault
516-677-9696
www.strathmoreworldwide.com
Syndi Reibman

Contact