A Festival Honoring the Prince of Travelers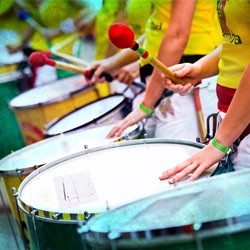 Tangier, Morocco, July 17, 2017 --(
PR.com
)-- Now on its second year, the
International Festival of Ibn Battuta
pays tribute to the legendary Ibn Battuta, hailed today as the Prince of Travelers.
The festival honoring Ibn Battuta's legacy relives the journey he undertook seven centuries ago across many predominantly Muslim countries. Starting at a young age of 21, his journeys spanned three decades, traveling from the far west of Africa to the far east of Asia. He shared his learnings on the road, emphasizing the need for cultural respect and understanding which the culture of traveling can provide.
Many of today's travelers have visited countries that were used to be inaccessible. These trips, however, have not really strengthened the relationships amongst people from different nations. Judgments and discrimination happen due to little understanding of other people's values.
These challenges are what this festival seeks to address. The Moroccan Association of Ibn Battuta's Honorary Chairman
Mohamed Dekkak
stated that the festival theme, "Travelers, the Ambassadors of Peace" introduces a deeper sense of the culture of traveling which is to promote universal values, mutual tolerance and open mindedness.
The Association President Aziz Benami adds, "We work on promoting travel as a way to cultivate mutual understanding and peaceful dialogue. Doing so, we align with the values exhibited by Ibn Battuta, who have shown that travel can be a source of peace."
About the International Festival of Ibn Battuta:
Presented by the Moroccan Association of Ibn Battuta, the International Festival of Ibn Battuta aspires to raise attention of people who are not especially familiar with the achievements of Ibn Battuta, and widen the knowledge of those who wants to learn more about him. To encourage exchange of ideas, the festival has interesting line up of social and cultural activities set for local and international visitors. People may watch film shows, theater plays, carnivals, musical and cultural shows and attend conferences as well as art exhibits. It will be a huge interactive event attended by people coming from the travel community, literature, music and arts.
The event will take place on November 9-12, 2017 in the city of Tangier, Morocco. Visit https://ibnbattuta.ma/ for more information.
Press Contact:
Sarah Garcia
media@ibnbattuta.ma
Contact
Ibn Battuta
Sarah Garcia
+97126813111
ibnbattuta.ma

Contact