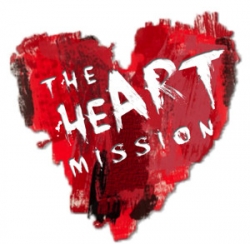 St. Petersburg, FL, July 18, 2017 --(
PR.com
)-- "From Writing the Vision to Living the Dream," will feature St. Petersburg, Florida native Martina Sykes and other professional artists from the Bay Area.
On Saturday, August 19, 2017, teenagers ages 13-16 will be able to hear the journey of working artists and perhaps learn how to plan their very own career paths.
The cost to participate in the discussion is a donation of a canned good food item for The heART Mission Outreach project.
The discussion will be held at Enoch Davis Center; 1111 18th Avenue South St. Petersburg, FL from 10:30-1:30. For more information visit:
http://bit.ly/WriteVisionLiveDream
.
The heART Mission is a community service-based organization created by Martina Sykes designed to give to the community through acts of service such as: clothing drives, food drives, feeding the homeless, feeding families or youth in crisis and mentorship programs that provide master classes along with performing.
Bay Area Studios Foundation was Created, Founded and Funded by Monica D. Hardwick for the kids of St. Petersburg, Florida and the surrounding Bay Area.
Bay Area Studios Foundation launched in 2003 by Miss. Hardwick and a few of her arts friends and they later officially founded in 2006 with a goal and purpose to produce quality children performers who mature into adults within the entertainment industry. For 7 years, the foundation wrote and produced original plays for the youth of St. Petersburg, Florida.
The Foundation now serves the youth through workshops and scholarships.