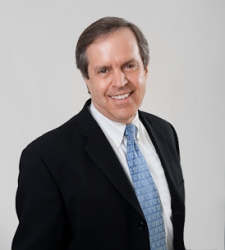 Cleveland, OH, July 22, 2017 --(
PR.com
)-- Buckley King is proud to announce that attorney Brent M. Buckley has been appointed chair of Cleveland State University's Cleveland-Marshall College of Law Board of Visitors.
In that role, Buckley will serve as a senior advisor to the dean, assisting in developing and implementing the law school's strategic plan. Buckley previously served as the Board's vice chair.
"Brent is one of our most distinguished alumni, and has built his practice into one of the best law firms in Ohio," says Lee Fisher, dean of C|M|LAW. "I look forward to working with him to further enhance the reputation and quality of C|M|LAW, for the benefit of our students and the community as a whole."
Buckley is the managing partner of Buckley King, a firm he started in 1983. He is nationally recognized for excellence in both corporate law and commercial litigation, including being named among Corporate Responsibility Magazine's prestigious "Legal Who's Who" as one of the nation's top attorneys for high-stakes litigation. In addition to his service with C|M|LAW, Buckley is vice chair of the Board of Trustees of the Cleveland Institute of Music and vice chair of the Board of Directors of the Greater Cleveland Film Commission.
The C|M|LAW Board of Visitors comprises more than 70 attorneys, judges, business and community leaders from across the nation who work together to advance the 120-year-old law school, its national influence and its innovative research and education initiatives.
About Cleveland-Marshall College of Law: C|M|LAW at Cleveland State University is a student-centered law school dedicated to creating the opportunity for its students to become leaders in law, business, nonprofit agencies and government. With 120 years of experience, C|M|LAW remains at the forefront of legal education innovation, having launched one of the country's first law school-based solo practice incubators and establishing the region's only Master of Legal Studies program. Learn more at www.law.csuohio.edu.
About Cleveland State University: Founded in 1964, Cleveland State University is a public research institution that provides a dynamic setting for Engaged Learning. With 17,000-plus students, nine colleges and more than 150 academic programs, CSU was again chosen as one of America's Best Universities by U.S. News & World Report (2016). Find out more at www.csuohio.edu.
About Buckley King: Buckley King is a full-service law firm that provides solutions-driven legal advice and representation in all areas of business law, including finance, corporate transactions, corporate governance, real estate, commercial litigation, bankruptcy and creditors' rights, as well as transportation law, sports, entertainment and media law, nonprofit law, municipal law, asset protection and family law. We maintain a culture in which integrity, transparency, creativity, teamwork and passion for what we do is non-negotiable. With offices in Atlanta, Cleveland and Phoenix, Buckley King provides seamless legal counsel to a far-reaching client base. The Firm and its attorneys are recognized, listed, or ranked as one of the Top Law Firms in the U.S. (Fortune Magazine), the Best Law Firms (U.S. News/Best Lawyers), the Best Lawyers in America (Woodward/White, Inc.), among others. Rethink your outside counsel (TM) and learn more at www.buckleyking.com.