New Show "Inspire" to Help Mompreneurs Create Balance
Announcing the official launch of a brand new television show, focusing on helping women around the world to find the balance they crave in their business and family life. "Inspire: Creating Balance In Life" launches August 1st on DSTV on Mondays at 8:30 pm EST.

Lincroft, NJ, July 24, 2017 --(
PR.com
)-- Over 9,800,000 women actively balance the role of entrepreneur and mom. Mompreneurs are all around us. Wanting flexible income, moms are finding freedom in starting businesses, especially in the direct sales field. For a minimal price, the ability to start a "business in a box" makes the idea of being your own boss within reach for women worldwide.
However, finding a healthy balance of business and family remains a constant struggle for many women. Sheri Nocelli has been developing the art of this balance for over 14 years, and is ready to share her secrets with a brand new television show, "Inspire: Creating Balance In Life" launching August 1st.
Nocelli started her first business, a music lesson studio, 14 years ago with her husband and two young children in tow. Among growing this into a thriving business which has become a staple in her community, she also runs an off Broadway production, is a published Author and founding leader in a ground floor direct sales company.
"Entrepreneurism is in my blood," Nocelli shares. "I love the idea of flexibility, creating the lifestyle we dream of as a family, and the unlimited earning potential. The struggle is finding the balance of time to nurture the business, your family and yourself. Without balance, nothing will flourish."
Many women have the vision and dream to "have it all" as the titles "Entrepreneurship" and "Motherhood" are two of the most revered concepts. Both highly fulfilling roles, the art of balancing the two can many times hold you back from reaching your full potential and achieving the life you envision.
"I discovered years ago, when I was going through treatments for Leukemia, and was at the lowest point in my life, that I still had the ability to brighten someone else's day. This gave me purpose. Since then, I've made it my mission to help people to find joy in their life. With my background in business, and my love of helping others, direct sales is a natural fit. Leading my team of dreamers has been one of the most fulfilling experiences in my life," Nocelli shares.
Now, she is excited to announce the official launch of a brand new television show, where she will focus on helping women around the world to find the balance they crave. "Inspire: Creating Balance In Life" launches August 1st on Direct Sales TV Network, the first ever network of it's kind which focuses on the booming network marketing industry.
Airing Monday nights at 8:30 pm EST, Inspire offers a unique experience to help you find what inspires you. Each episode will focus on one word as a focused topic, for example "Trust", "Loyalty", "Believe", "Grow" and "Patience". Nocelli will share ideas of how that one thought applies to your business, your family and the balance of the two together. With it's laid back, fun feel, Sheri invites viewers to explore unique locations to embody the topic as well as an invitation into her home allowing viewers a truly personal coaching experience.
"Direct sales is one of the most powerful opportunities available. It's exciting to see people not only giving this industry a try, but developing into true entrepreneurs along the way. When you find the right company that has all the right foundations to help you succeed, like the one I am with, there are no limits on the amount of success, income and dreams you can achieve," Nocelli continues, "I'm looking forward to helping mompreneurs worldwide to allow themselves to dream big, realize those dreams, but also create the perfect balance of home and business along the way. That is where true happiness and fulfillment lies."
For More, Visit:
www.SheriNocelli.com
YouTube: Sheri Nocelli
Facebook: https://www.facebook.com/taraathome.nocelli
Show Page: http://directsales.tv/channel/inspire-creating-balance-in-life
Contact
Inspire: Creating Balance In Life
Sheri Nocelli
732-500-8048
www.SheriNocelli.com

Contact
Multimedia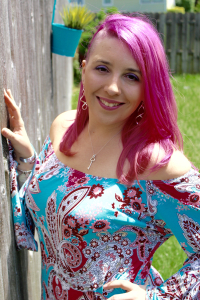 Sheri Nocelli, Host of "Inspire: Creating Balance In Life," a show dedicated to helping mompreneurs create a healthy balance between their business and family.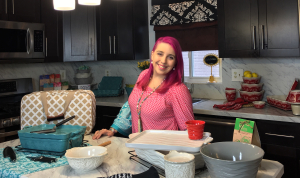 Sheri Nocelli, multi business entrepreneur brings her years of business experience, and her top tips on balancing home life and work life to her new show, "Inspire."