A R Foundation Introduces the First Blockchain Asset Backed by Water Rights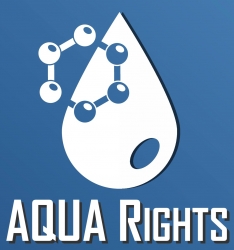 Las Vegas, NV, July 27, 2017 --(
PR.com
)-- The A R Foundation LLC has announced the launch of the AQUA Rights platform. The first water rights backed asset utilizing Blockchain technology. The foundation will utilize Ethereum's Smart Contracts technology to create less volatile asset backed tokens. Thus creating a new digital asset backed by water rights, removing the financial barrier to ownership entry and can be exchanged on a global scale.
CR Rogers, CEO of the A R Foundation said,
"Currently, water rights are illiquid assets, which create unnecessary risk by requiring the asset to be held for an unspecified amount of time. Notwithstanding, investing in water rights is the kind of long-term theme that farsighted investors are including in their portfolios," he said.
"We are very excited to be creating a digital asset with liquidity that can be exchanged for a variety of digital currencies by creating fractional ownership in actual water rights. In the new digital age, the possibilities of asset backed tokens have never been more promising and blockchain technology is the optimal solution for the creation of these digital assets."
Why Water?
The recent devastating drought in the U.S. has taught us a valuable lesson: Water isn't as plentiful as we think. Water scarcity is a global theme and investors with deep pockets and private equity funds continue to plow more money into water rights. Worldwide, the water sector is a $500 billion USD industry and growing. In the next 25 years, up to $25 trillion could be spent on global water according to the Global Water Fund. There is a growing demand for a fixed amount of water. Now is a great time to invest in water as people rethink how they use water and how much they need.
Contact
A R Foundation
CR Rogers
480-808-9444
www.AquaRights.com

Contact