Equiant Names Ericka Schwarm as Director of Client Development
Loan servicing and technology company adds to staff in wake of explosive growth.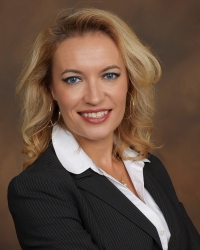 Scottsdale, AZ, August 09, 2017 --(
PR.com
)-- Equiant, a Scottsdale, Ariz.-based accounts receivable servicing and technology provider, has named Ericka Schwarm as director of client development.
"We're thrilled to welcome Ericka to the Equiant team," says Peter Moody, Equiant's vice president of business development. "She brings extensive experience in receivables servicing, technology and banking. Her addition will create opportunities not only in timeshare, but also in new verticals where we are experiencing growth. With her skillset and existing relationships, we look forward to expanding our presence in Mexico, Latin America and the Caribbean."
Equiant has also recently added several more team members including a director of client technical support, client technical support staff, collections manager, data analyst, senior web developer and a technical integration manager.
This hiring initiative comes as Equiant has rolled out new benefits and features for its industry-leading technology and services, and clients have responded, creating double-digit growth. Equiant's Platform as a Service (PaaS) model allows clients to service their accounts in-house. Using cloud technology, Equiant's platform provides servers, storage methodology and other systems to host developer accounts. Equiant also offers full-service solutions for those who prefer to outsource receivables servicing.
Equiant is one of the leading timeshare servicers in the United States with a portfolio that exceeds $1 billion and includes more than 125,000 individual consumer loans. Over the past 29 years, Equiant has serviced more than 1.5 million loans and 1.25 million maintenance fees accounts. Its array of products and services includes loan receivables and maintenance fee servicing on a fully hosted web platform, PaaS receivables technology, point of sale merchant processing, delinquency control, document custody (including digital), and analytics reporting. To learn more about Equiant's industry-leading security and receivables servicing, call Schwarm at (480) 636 -4892 or Moody at (480) 636-4888 or visit www.equiant.com.
Contact
Equiant
Peter Moody
480.636.4888
equiant.com
Judy Kenninger
317.858.8744 or judy@kenningercommunications.com

Contact