Family Tragedy Leads to "Sweet" Business Venture; Husband Founds "MAE Fine Foods" to Keep Wife's Spirit Alive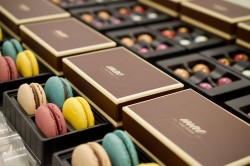 Avondale, AZ, August 10, 2017 --(
PR.com
)-- When entrepreneur Richard Elwell of Buckeye, Arizona lost his wife Melinda to brain cancer in 2016, he knew he needed to do something to keep her spirit alive. He reflected on all of the things Melinda loved in life: spending time with family and friends, giving back to the community, and chocolate. Melinda dreamed of one day opening her own chocolate shop. When she died, Elwell knew what was next for him. He along with Lisa Urrabazo and Adalberto Castellanos would combine their career in the luxury packaging industry with Melinda's love of chocolate to create a new way for people to give and spread love.
Introducing:
MAE Fine Foods
.
MAE Fine Foods is a company rooted in gift giving, and they make it easy! MAE Fine Foods' team of Executive Pastry Chefs work out of a 2,500 sq. foot ft. state-of-the-art kitchen in Avondale to craft delectable chocolate bonbons and French macarons in a variety of exotic flavors like:
Pistachio
Sea Salt Caramel
Matcha Green Tea
Chai Lovers
Passion Fruit
Palat D'Or
Hazelnut Crunch
And more
MAE Fine Foods ship their creations nationwide in luxury packaging sure to impress any recipient. Whether you want to say "thank you" to an employee, "happy holidays" to a client, or "thinking of you" to a family member or friend, this is a gift that is sure to impress.
At Mae Fine Foods, they believe that chocolate – truly exceptional chocolate – is an art.
Thank you for being a part of this journey and considering highlighting Mae Fine Foods in your next production.
For more background and information:
MAE Fine Foods LLC
https://www.maefinefoods.com
1250 N Fairway Dr Building C Suite 105
Avondale, AZ 85323
800-454-4MAE
service@maefinefoods.com
August 15, 2017 3-6PM Open House / Ribbon Cutting
Contact
MAE Fine Foods LLC
Rich Elwell
800-454-4623
https://www.maefinefoods.com

Contact
Multimedia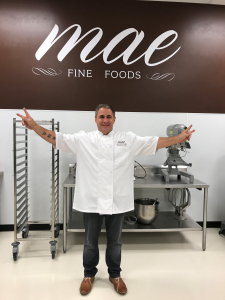 MAE Fine Foods LLC crafts delectable chocolate bonbons and French macarons for both corporate gifts and family events.