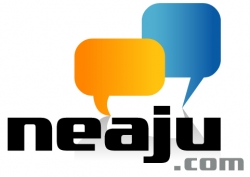 Austin, TX, February 18, 2008 --(
PR.com
)-- Neaju.com, a division of UGC Powered Media Inc. today unveiled its latest Citizen Journalism Writing Contest, this one focused on the Presidential Primaries occurring on or before March 4th 08. The Grand Prize is an Unlocked 16GB Apple iPhone. Neaju.com is soliciting articles from citizen journalists about presidential candidates, rallies, appearances, and any and all information associated with presidential primaries – both democrat and republican.
"The Contest lasts only 17 days so your odds of winning are very good…if your submission is", stated Larry Waters, SVP of Business Development. "Multiple submissions are encouraged so long as they are unique and all valid entries will be published on Neaju.com!" Contest Details and Entry Information can be found by clicking on the "Contests" link at the bottom of the www.Neaju.com Home Page. "We encourage informative and engaging submissions," Waters added, "the better written your article is, the higher your chance of winning, although interesting pictures and video reports have just as much chance of winning. And remember, blogging is very different from journalism, so try to steer clear of opinions and commentaries – journalism is about fact reporting."
Neaju.com's Citizen Journalism Writing Contests are just one of its tools to educate the American public on what True Citizen Journalism is all about. Neaju also does seminars for schools, communities, non-profit, and business organizations.
"For too long, the public was forced to focus on news which reflected the opinion, values, interests, and "judgments" of the Mainstream Media Editors and their Corporate Decision Makers." said Vadim Gorelik, Founder and CEO of UGC Powered Media Inc. and Neaju.com. "Then along came the internet, but that soon became corrupted with editorial oversight and websites where the amount of "friends" you had on-line determined which stories saw, and more importantly, didn't see the light of day.
"Neaju.com is the first site on the Internet that will allow any user to submit a news story to a world-wide audience without the editorial oversight that is often used to inject bias and spin into news reporting," stated Mr. Gorelik. "Our fundamental belief is that freedom of speech should be applied to journalism first and foremost, in a manner that allows reporters, be they citizens or professionals, to report on any subject in the way they see it unfolding."
Neaju.com provides its users with ability to submit their stories from their computer, or in real-time from their wireless phones, with video or photos, using its Multimedia Messaging Service (MMS) or email capabilities. Once registered on the site, each user is provided with a unique email address that they can then use to wirelessly submit their stories from any location in the world, thereby adding the real-time component.
Further extending the site's feature set, Neaju.com editors monitor the incoming news reports from citizen journalists and news reports from thousands of traditional media outlets. If citizen journalists and traditional media are found to report on the same news event, Neaju.com has the ability to combine all citizen journalist and traditional media reports under a single News Story title with the sole purpose of providing a complete and accurate understanding of a news event.
Rounding out phase 1 of Neaju.com's unique features is the ability for any member of the site to create a News Channel, based on any common theme – such as location, topic or dedicated to a person. Upon creation of a Neaju News Channel, the channel creator has the ability to invite other citizen journalists to join the channel and expand its coverage.
"The News Channel concept is a powerful tool that we expect to utilize in a number of ways," Mr. Waters added. "Obviously any Neaju user can create a News Channel on the topic that interests them. Whether it is a few friends that want to report on a particular band they like, or a group of students that want to report about events on campus or around town, the potential for these citizen journalism news channels is enormous. But we're also working with universities, organizations, and companies directly in creating their own News Channels, giving them not only direct access to their target audience, but encourage active community involvement in their news and information gathering efforts. "
About Neaju.com: After years of design and development, Neaju.com is the first true citizen journalism site that allows users to submit their news reports in real time from anywhere in the world and without editorial oversight.
About UGC Powered Media: UGC Powered Media is the parent company of Neaju.com. Based in Austin, TX, UGC is dedicated to providing Netizens with the ability to create and distribute content to a world-wide audience.
Press and Investor Contact:
Vadim Gorelik
info@neaju.net
###