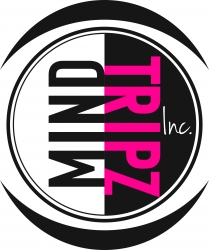 Pasadena, CA, August 18, 2017 --(
PR.com
)-- This summer, MindTripz Inc. teamed up with one of their favorite clients (FOX) to deliver a series of engaging promotional campaigns in various genres.
First, MindTripz Inc. partnered with Stun Creative to produce a multi-spot campaign for the launch of "The Summer of Gordon" on FOX. Furnished with the creative development of the Fox On Air team, and the vision of director John Bonito, MindTripz Inc. helped realize a polished and humorous campaign that captured the essence of Gordon Ramsay's fun and gregarious shows.
Then, MindTripz Inc. joined forces with IKA Collective for a glamorous music video promoting high-profile FOX dramas Empire and Star. The result was a riveting crossover promotion that not only showcased the elevated production quality of both these dramas, but also engaged fans through social media and built celebratory anticipation for the return of these shows.
Finally, MindTripz Inc. resumed its partnership with Stun Creative to produce a series of hilarious shoot spots promoting the Fox Comedy Ghosted, starring the formidable comedic duo Adam Scott and Craig Robinson.
"Each project presented its own set of challenges and rewards," says Golareh Safarian, founder and executive producer of MindTripz Inc. and former VP of Production, Special Operations at Fox. "The key is to find the right partners and collaborate to realize the precise vision for each campaign."
MindTripz Inc. is a boutique media and entertainment agency based in Pasadena, CA. The company specializes in strategic partnerships, production consulting, creative development and social media campaigns. Check out their work
here
.