Coast2Coast Companies Announces Launch of Commercial Energy Brokerage: MyEnergyOption.com
Coast2Coast, one of the nation's largest direct selling companies, announced today that it has been granted approval by the Pennsylvania Public Utility Commission to launch MyEnergyOption.com, an electric generation supply brokerage.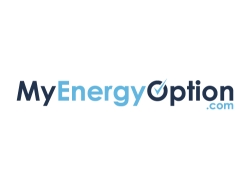 Pittsburgh, PA, September 09, 2017 --(
PR.com
)-- Coast2Coast Companies ("Coast2Coast") announced today that it has launched My Energy Option LLC ("MyEnergyOption.com"), a competitive
retail energy brokerage
that will focus on delivering energy supply solutions to commercial and industrial customers. The new company will allow Coast2Coast to expand its electricity and natural gas supply offerings to the commercial sector while leveraging Coast2Coast's national sales force.
Coast2Coast's executive team has extensive experience operating retail energy supply campaigns for some of the nation's largest electric generation suppliers in the residential space. Members of the organization have generated thousands of residential enrollments in over 10 states since the inception of deregulation in the U.S.
Frank Catroppa, Founder and CEO of Coast2Coast, was the visionary behind MyEnergyOption.com's launch. An entrepreneur with a track record of success, Catroppa has years of experience building organizations from the ground up. Outside of Coast2Coast, Catroppa also owns the prominent Tier 1 Rental and Distribution, a petroleum company servicing the emerging gas and oil drilling industry in the U.S.
"This is a very exciting step for us. We see a tremendous opportunity to offer fair, competitive energy prices to businesses in a landscape that has been riddled with chaos and confusion. Everything we are doing, from training our salespeople to the development of our systems, is centered on the customer having an exceptional experience," said Catroppa.
MyEnergyOption.com will operate out of Coast2Coast's offices in Pittsburgh, PA and plans to expand satellite offices in 13 other deregulated states. The company will commence operations in Pennsylvania and will expand to other deregulated markets as it receives license approvals in the coming months.
In addition to putting Coast2Coast in a leadership position in the quickly growing deregulated commercial energy sector, MyEnergyOption.com plans to offer online residential enrollments through a simple, user-friendly webpage. When asked how he sees the development of MyEnergyOption.com, Frank Catroppa responded, "Like any successful company, we obsess over our customers and go above and beyond for them. MyEnergyOption.com's customers will be treated no different. They will be part of the family."
About Coast2Coast: Coast2Coast Companies was founded in 2009. The company is based in Pittsburgh, PA with 25 employees and over 400 salespeople nationwide. Coast2Coast is a direct sales company offering outsourced sales and marketing services to fortune 500 companies. Coast2Coast operates several independent units across the energy, telecommunications, renewable energy, and gas and oil sectors. More information on Coast2Coast can be found at
www.c2ccorp.com
.
About MyEnergyOption.com: MyEnergyOption.com was formed in 2017 to offer
electricity and natural gas generation supply
solutions to commercial and industrial customers in the U.S. The company is licensed to conduct business in Pennsylvania, New York, Connecticut, and Texas and is applying for licensure in Maine, New Hampshire, Massachusetts, Rhode Island, New Jersey, Delaware, Maryland, Ohio, Illinois, and California. More information on MyEnergyOption.com can be found at
www.myenergyoption.com
.
Source: Coast2Coast Companies
Contact
MyEnergyOption.com
Ryan Rapko
412-200-2240
www.myenergyoption.com
All Rights Reserved by My Energy Option LLC

Contact