Solis Mammography and Einstein Healthcare Network Announce Partnership to Expand and Upgrade Breast Health Centers in the Philadelphia Region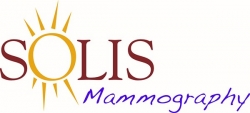 Addison, TX, September 11, 2017 --(
PR.com
)-- Solis Mammography, the nation's largest independent provider of breast imaging services, and Einstein Healthcare Network, a leading healthcare system in the Philadelphia region, announced today a joint venture partnership agreement. In Fall 2017, the partnership will launch with the first of five locations at Einstein Medical Center Montgomery located at 559 West Germantown Pike in East Norriton, PA, followed by additional locations at Einstein Healthcare Network King of Prussia and Einstein Medical Center Philadelphia. Additional sites are planned for 2018.
Einstein Healthcare Network (www.einstein.edu) is a private, not-for-profit organization which includes the largest independent academic medical center in the Philadelphia area. The network is comprised of three acute care hospitals, outpatient care centers and more than 60 physician offices, and offers advanced mammography services at five locations. Einstein is at the forefront in diagnostic imaging for early detection of breast cancer, having conducted research that helped advance the use of three-dimensional mammography (digital breast tomosynthesis) which has become the standard diagnostic method in use today, as well as pioneering the use of other diagnostic technologies.
Serving more than 600,000 patients each year, Solis Mammography (www.SolisMammo.com) is known for making the patient experience such an exceptional one that women won't avoid getting their annual mammogram. This patient-centric commitment begins the moment a woman decides to schedule an appointment and continues through her results and billing. At every step, dedication to the patient experience is treated with the same respect and priority as is clinical accuracy.
The Solis Mammography/Einstein Healthcare Network partnership will combine the best of both organizations – clinical excellence through research-based protocols, upgraded technology and an enhanced center experience – to include:
· Exceptional clinical accuracy that comes from a dedicated focus on breast specialization, and the most up-to-date technology with 3-D mammography;
· Seamless continuum of care through Einstein Healthcare Network, if treatment is needed beyond screening and diagnostic imaging;
· Extended reach of breast imaging services to off-campus locations in the greater Philadelphia area;
· Improved patient conveniences like ease of center access, convenient locations, tablet registration, exceptional service and real-time 24/7 online scheduling;
· Warm and welcoming centers with décor, music, artwork and aesthetics all designed around today's female consumer;
· Fast, exceptionally accurate results by email within 24 - 48 hours of their visit.
"We are committed to building upon the rich history and outstanding reputation of Einstein Healthcare Network," said James Polfreman, president and CEO of Solis Mammography. "Our partnership will allow us to grow into a new market, providing our signature peace of mind experience, exceptionally accurate results, and greater conveniences and access to specialized breast health services for women across the greater Philadelphia area."
"We look forward to this new endeavor since partnering with Solis Mammography provides a wonderful opportunity for Einstein to expand its distinguished mammography services in the community and enhance accessibility to even more women," said Barry R. Freedman, president and chief executive officer for Einstein Healthcare Network.
About Einstein Healthcare Network
Einstein Healthcare Network is a 1,044-bed integrated delivery network with more than 8,500 employees serving the communities of Philadelphia and Montgomery County, Pa. Einstein Medical Center Philadelphia is the largest independent academic medical center in the Philadelphia region training over 3,500 health professional students each year with 400 residents in more than 30 accredited programs. The network also provides a comprehensive range of healthcare services through Einstein Medical Center Elkins Park, Einstein Medical Center Montgomery, MossRehab, Willowcrest, outpatient care centers, and a network of more than 700 primary care physicians and specialists throughout the region. For more information, visit www.einstein.edu or call 1-800-EINSTEIN.
About Solis Mammography
With more than 30 years in breast imaging, Solis Mammography is a specialized healthcare provider focused on delivering patients an exceptional experience and exceptionally accurate results in mammography and imaging services. Headquartered in Addison, Texas, Solis operates 38 centers across six major markets – North Texas; Houston, Texas; Phoenix, Arizona; Columbus, Ohio; Greensboro, North Carolina; and through its acquisition of Washington Radiology, the District of Columbia metropolitan area. The company operates both wholly-owned centers and multiple successful joint ventures with hospital partners. Serving more than 600,000 patients each year, both Solis Mammography and Washington Radiology offer dedicated experts in breast screening and diagnostic mammography (2-D and 3-D), breast ultrasound, stereotactic biopsy and ultrasound-guided biopsy. In addition, Washington Radiology offers a full range of diagnostic imaging services including general ultrasound, general biopsy, X-ray, MRI and CT imaging. For more information, visit www.SolisMammo.com, like us on Facebook (https://www.facebook.com/SolisMammo), follow us on Pinterest (https://www.pinterest.com/solismammo/) and subscribe to our YouTube (https://www.youtube.com/user/solishealth) channel.
For more information, contact:
Jo Trizila, TrizCom PR, 972-247-1369, Jo@TrizCom.com
Katie Mudd, TrizCom PR, 972-247-1369, Katie@TrizCom.com
Contact
TrizCom
Jo Trizila
214-232-0078
www.TrizCom.com

Contact