ProlifeStream Named Among Top Products for 2017 CPG Editors Choice Award for Innovation and Market Impact at SupplySide West Expo
About SupplySide West: For 21 years, SupplySide has helped dietary supplement, food, beverage, personal care and cosmetic professionals find information to explore, discover, innovate and market their next best-selling product. ProlifeStream was nominated in the Antioxidant Category for innovation and impact.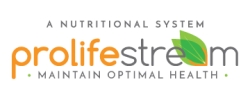 Scottsdale, AZ, October 05, 2017 --(
PR.com
)-- ProlifeStream Named Among Top CPG Products for Innovation and Market Impact.
ProlifeStream Named 2017 CPG Editor's Choice Award Finalist by Informa's SupplySide.
Informa Exhibitions has named ProlifeStream as one of its finalists for the 2017 SupplySide CPG Editor's Choice Awards. Five consumer packaged goods (CPG) products were selected by the SupplySide editorial team for achievements in innovation and market impact in 27 different categories. ProlifeStream was named to the short list in the Antioxidant.
About ProlifeStream:
ProlifeStream is a proprietary synergistic blend of vegetarian source of protein, vitamins, minerals, amino acids and herbs that help support multiple organs and functions in the body with a synergistic approach. This synergistic blend includes several selected patented ingredients and its designed to make your body feel better with a simple and affordable solution. ProlifeStream is designed by a Naturopathic Doctor in the USA. Based on Naturopathic principles, ProlifeStream addresses the foundations of health with top quality pharmaceutical grade ingredients. Addressing detoxification, gastrointestinal and microbiome health, adrenal health and methylation, ProlifeStream can bring balance back to a person. Healthy Made Simple.
Dr. K found that his patients needed support to fight diseases and reduce the negative symptoms of stress and other modern day ailments. Through his research and study of the Mediterranean diet, natural remedies and herbs he created ProlifeStream.
"Who wants to take more than a dozen pills a day to boost heath and detox? With ProlifeStream you simply dissolve one packet in water hat you can drink on the go," remarked Dr. K. "It is my mission and goal to develop a nutritional system that is not only a simple source to improving health but also helps slow down the deterioration of the body and doesn't break the bank!"
For more information on ProlifeStream visit:https://prolifestream.com and follow on Facebook https://www.facebook.com/prolifestream, Instagramhttps://www.instagram.com/prolifestream/or Twitter @ProlifeStream.
Contact
ProlifeStream
Anastasios Tirkas
602-820-8941
https://prolifestream.com/

Contact