Apple-Featured Travel Network Boutiq Launches on Android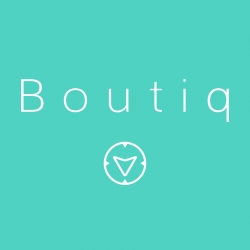 Berlin, Germany, October 11, 2017 --(
PR.com
)-- Boutiq, "Where to go from who you know," officially celebrates its launch on the Google Play Store today. The new App personalizes food and travel recommendations by placing your entrusted friends and network at their core. The Sydney-grown App received a Hero Feature selection in Apple's Social Networking Category (USA) and Travel Categories (Australia and New Zealand) this summer.
In the past couple of months, Boutiq has grown from its launch user base in Australia to over 80% of its active users living abroad. "This is only the beginning," says Nick Watt, Growth Marketer at Boutiq. "With the Android release Boutiq finally becomes available to most devices, and fostering a truly global user community becomes the focus for our international team."
Boutiq is tapping into the psychology at play in the "friend-sourcing" phenomenon. Personal network recommendations have the biggest influence on the places travellers will visit in 2017. In fact, 87% of travellers under the age of 34 solicit advice from their personal networks before planning their trips. "We are seeing people relive their discoveries through their friends' experiences, which is absolutely what Boutiq was built for," says Boutiq founder Greg Villain. By encountering discoveries through their friends, Boutiq users share and remember places that may be hard to reach, and even harder to forget.
About Boutiq: Boutiq is the memory bank for your favourite places all over the world. Whether it's a floating pizza and cocktail bar in the Mamanuca Islands, or cliff jumping into sparkling turquoise waters in Calanque de Port-Miou, Boutiq digitally scrapbooks your dining, accommodation, and activity moments worth remembering. By attaching your personal tips and photos, discoveries become recommendations for your inner circle to find, save and experience wherever they are.
Contact
Boutiq
Nick Watt
+49 152 25627974
https://www.boutiq.travel

Contact
Multimedia
Please find promotional material for this Boutiq Press Release. To request these in PNG format, contact nick@boutiq.travel