Kvellix™ Announces the Appointment of Ascender Studios as Agency of Record to Help Launch NUTSO™ at the Second Annual Play Fair
Kvellix now working with Ascender Studios on the goal of making NUTSO™, a new poker styled card game, a disruptive force in the gaming industry.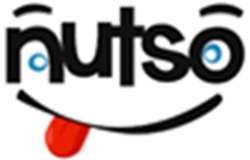 Littleton, MA, October 11, 2017 --(
PR.com
)-- Kvellix has expanded its creative team by adding Ascender Studios as its agency of record. Scott Solomon of CEO Kvellix said he wanted a group that shared a common vision on creating a new NUTSONATION™ (despite that fact we might already be living in one?). That NUTSO, a new poker styled card game, was the first of many of NUTSO branded products within the gaming and toy communities. Ascender Studios Co-Founder, Mike Aldinger, said "The team here at Ascender is a little NUTSO already, so partnering with Kvellix made perfect sense!" Ascender Studios has the capabilities to bring NUTSO to life. This appointment is the first step in getting prepared for launch and building the brand's growth strategy for the future.
NUTSO™ will be launched at the second annual Play Fair (booth 656), a public celebration of play and entertainment for all ages. This year's Play Fair will nearly double in size at the Jacob K. Javits Convention Center when it returns to New York City on November 4-5, 2017. "Think of NUTSO as a poker styled card game like Texas Hold'em with a twist. Its combines the structure of Texas Hold'em but adds wild cards to the game like UNO®. It amazing how quickly your hand can go from outer failure to glorious victory. Having Ascender Studios on board is the next step in building a strong foundation for the NUTSO™ Brand and Franchise," said Jeff Solomon, VP of Marketing and Communications at Kvellix.
If you would like more information about this topic, please contact Jeff Solomon at 201-783-9430 or email at Jeffrey.Solomon@kvellix.com
Contact
Kvellix
Jeffrey Solomon
201-783-9430
www.nutsonation.com

Contact