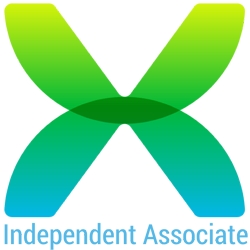 San Diego, CA, October 12, 2017 --(
PR.com
)-- Livit International, LLC takes the bulk buying concept of popular membership grocery stores and applies it to travel deals. Livit's social travel club members have exclusive discounts of up to 80% off hotels, flights, cruises, cars, tickets and more. A side-by-side comparison of Livit vs. Priceline, Expedia, Kayak, Hotels.com, Booking.com, Hotwire, Travelocity and others shows amazing additional discounts above and beyond the prices provided on those sites. Visit
http://www.livit.vip
to see actual side-by-side comparisons of deals for hotel stays in 2018 at cities across the world.
Livit Club Memberships:
Livit club members will save up to 80% off hotels, flights, cars, cruises, vacation packages, ride sharing apps as well as every day products like movie tickets and restaurant discounts. Livit also provides exclusive curated travel experiences to it's club members through it's Livit Local, Livit Lite and Livit Large offerings.
Livit Associates:
Travel lovers have the option of becoming an associate to have the ability to sell Livit travel club memberships and earn income by working from home. Those interesest can view the compensation package at www.livit.vip. The product is easy to sell once people see the steep discounts that are exclusive to Livit.
Livit Discovery Webinars:
Livit VIP will show prospective club members live deals and discounts through personal webinars where customers will be able to compare Livit prices with Priceline, Expedia, etc. live while on the webinar. Those interested can visit www.livit.vip to schedule a personal webinar.
Livit Promo Video:
A Livit presentation video is available at https://www.youtube.com/watch?v=0NcCZEYfWwI
Journalists/Bloggers:
Journalists or bloggers who would like to write an article about this new travel portal can schedule a private webinar with Livit VIP to view live deals. Contact us for an appointment at www.livit.vip as soon as possible as the platform launches October 18th, 2017.
Livit VIP (http://www.livit.vip) is an independent associate of Livit International, LLC.