Luxe Lifestyles NYC "Lavish Living" Celebrates Their One Year Anniversary
Upscale Houston area furniture boutique that has been providing Houstonians with high fashion New York home decor celebrates its anniversary.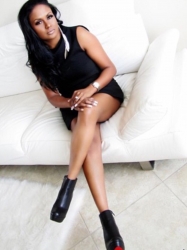 Houston, TX, October 14, 2017 --(
PR.com
)-- Luxe Lifestyles NYC, opened its boutique in Katy in March 2016 to much anticipation. Owner Sharie Reid says after moving to Houston from New York her friends were so impressed with her home furnishings at her palatial home that she was constantly ordering items from vendors on their behalf. "My girlfriends would say, 'Where did you find this?' Or 'Where did you find that?' I was always connecting them with furniture vendors from back home," Reid said.
This is not Reid's first foray into design. She was a fashion stylist for years with her own couture line in NYC. "I did a lot of custom hats for events such as the Kentucky Derby and Belmont Stakes for my clientele in New York and New Jersey," Reid states. Reid has received advice from the best of the best in interior design, such as Drew and Jonathan Scott from HGTVs The Property Brothers, Candice Olson from Divine Design and designer socialite Alisa Maria. Sharie Reid is also featured on Chic Chat TV with host Catherine Jones.
Reid is very excited about her Houston venture. "You know they say everything is bigger and better in Texas, big hair, big diamonds, big cars you name it, but I like it here," Reid states.
Luxe Lifestyles NYC Lavish Living will be celebrating their one year anniversary with a Sip 'n Shop on October 24, 2017 from 3p-6p at their opulent showroom. Anyone desiring to attend should RSVP by call or text to (516) 641-1954 or info@luxelifestylesnyc.com.
The showroom is located at:
Luxe Lifestyles NYC Lavish Living
S. Mason Road
Suite 134
Katy, Texas 77450
(832) 437-0009 showroom
(516) 641-1954 direct
info@luxelifestylesnyc.com
For more information on Luxe Lifestyles NYC Lavish Living or for a private viewing of the show room please visit www.luxelifestylesnyc.com. To book a private party, cocktail reception or celebration at the showroom contact events@luxelifestylesnyc.com.
Instagram.com/luxelifestylesnyc
Facebook.com/luxelifestylesnyc
Contact
Arnold Communications
Venisha Arnold,JD
(713) 291-1500
www.venishaarnold.com

Contact
Multimedia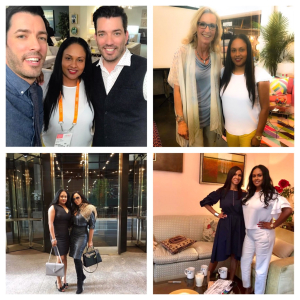 Designer Sharie Reid pictured with The Property Brothers Drew and Jonathan Scott, Candice Olson of Divine Design, Socialite/Designer Alisa Maria and Catherine Jones of Chic Chat TV.