Deck Towel Introduces New Line of Eco Friendly Turkish Peshtemal Towels and Blankets
Deck Towel is happy to introduce their new line of Turkish Towels and Blankets. Constructed of either a bamboo and cotton blend or pure cotton these traditional towels are multi functional as an accessory, beach blanket or as decor within the home. Moderately priced they are perfect for gift during the holiday.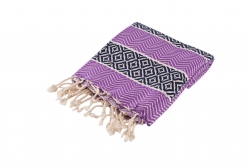 Basking Ridge, NJ, October 17, 2017 --(
PR.com
)-- New eco-friendly line introduced on Deck Towel website.
Leading supplier of luxury linen beach and bath towels launches a new eco-friendly product selection.
Deck Towel, a leading e-commerce supplier of upscale luxury linen deck and bath towels announces the launch of its new line of eco-friendly Turkish towel designs. The company, owned by Hank and Gail Patterson, offers the widest selection of patterns and colors in the luxury linen towel and Turkish towel segment, for the beach, bath and boating marketplace.
"We are thrilled to be able to introduce this new and exciting collection in eco-friendly fabrics," says owner and President of Deck Towel Hank Patterson. "Our customers have a passion for our products and the benefits that they afford. Providing them with a more moderately priced option, while in keeping with our desire to support sustainability has been a challenge. This collection features a fabric woven of 70% Bamboo and 30% Cotton, thus achieving that goal.
"In addition, Deck Towel will be introducing a new line of woven blankets and a Turkish Towel suitable for embroidery. Personalization is something our customers have long sought, and we are happy to be able to deliver."
Gail Patterson, Creative Director of Deck Towel added, "We are excited to bring our customers this new collection in on-trend colors and patterns. Whether it's our popular collection of ultra-luxurious linen, or our more moderately priced Turkish eco-line, we are looking forward to showcasing our expanded offerings to our clientele."
To learn more about Deck Towel and the products they offer contact Hank Patterson at
hank@decktowel.com
or visit their website at www.decktowel.com.
Contact
Deck Towel
Hank Patterson
201-317-9277
https://www.decktowel.com

Contact
Multimedia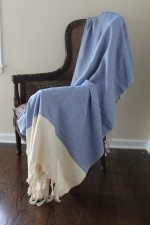 Deck Towel's beautiful Peshtemal blankets are made of 100 percent cotton and are so soft to the touch! Intricate patterns sewn by artisans in a century old tradition.