Avionté Names Seasoned Business Leader and Strategist Karl Florida as Chief Executive Officer
Longtime software executive Florida appointed to drive the next stage of growth for Avionté Staffing Software.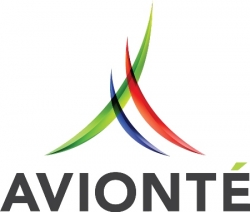 Eagan, MN, October 18, 2017 --(
PR.com
)-- Avionté, an HR technology firm that provides
staffing software solutions
to the U.S. and Canada, announced today the appointment of Karl Florida as CEO. A proven and exceptional leader across a number of growing, profitable technology and Web services companies, Florida will succeed John Long, the company's co-founder and previous CEO. Long will assume the Co-Chairman position.
Florida was chosen after a diligent search and evaluation process by Avionté leadership, including Kevin Frick, Co-Chairman of the Board for Avionté.
"I'm delighted to welcome Karl as the CEO of Avionté," said Frick. "When we began the search process, we had an extremely high bar and we were unyielding in our demand to find someone who would build on Avionté's legacy of helping customers grow faster and more efficiently. After an extensive effort, we were thrilled to find Karl, who brings a customer-first mindset and a focus on building great teams. Over and over, we heard about Karl's focus on finding new ways to delight his customers. As we think about what the future holds for Avionté, our customers and our team, it is clear that Karl is a perfect fit."
Florida will be responsible for leading the development and execution of the company's long-term strategy and growth, which includes driving product development, partnerships and acquisitions. The company currently serves over 500 customers, processing over 2.0 million individuals and $5.5 Billion in payroll across its systems each year.
"I am honored to lead the Avionté business to continue its strong track record of delivering market-leading value for its customers and driving revenue growth," said Florida. "I was attracted to Avionté by the company's unparalleled customer focus and its leading market position and reputation. Avionté's innovative
staffing technology
now helps over 500 staffing firms intelligently manage their operations. Avionté is also an award-winning workplace, ensuring the company's ability to continue attracting leading talent to drive its customer satisfaction and growth. John Long, together with the Avionté team and Serent Capital, have built a remarkable customer base and a terrific business."
Prior to joining Avionté, Florida spent 12 years at Thomson Reuters in a variety of executive leadership roles. He most recently served as Managing Director of a $900 million revenue portfolio of information, software and services for small law firms, as well as President of the $250 million company FindLaw, a marketing services business. Prior to Thomson Reuters, Florida co-founded Return Path, the leading email delivery assurance service. Florida also led product management for e-commerce applications at Netscape Communications and invested in software companies for private equity firm General Atlantic Partners. Florida received his A.B. from Harvard University and an MBA from Stanford University Graduate School of Business.
John Long, founder and previous CEO of Avionté, will be assuming the role of Co-Chairman and will maintain both his equity in the company and his position on the Board.
"I am excited about this new venture for Avionté and am extremely pleased to have Karl Florida on board, as I have confidence he will prove to be an excellent leader for this team," said Long. "My passion has always been on the customer and this transition will allow me to tap into my desire to be a true ambassador for our customers."
"I am grateful for John Long's leadership of the company since its inception and in the selection process itself," said Frick. "I look forward to working closely with him in his new role as Co-Chairman, where I know his deep passion for our customers will continue to radiate across the company."
About Avionté
Avionté provides a fully integrated staffing software solution to the US and Canada-based staffing and recruiting industry. Avionte's innovative technology solutions were designed with tomorrow's recruiting in mind, offering a cloud-based infrastructure with the highest level of flexibility. Avionté has become a leader in its space and now provides
staffing and recruiting software
to over 500 customers and over 14,000 users.
Contact
Avionté Staffing Software
Brenda Long
651-556-2121
www.avionte.com

Contact