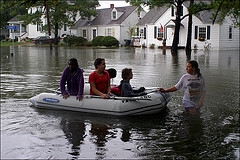 Booneville, MS, February 22, 2008 --(
PR.com
)-- Brad Russell saw the need for people to have the life-saving information at their fingertips whenever they needed to have it. In his spare time from being a stay-at-home dad with all the responsibilities, internet network marketer, father of 4, website builder, & loyal husband, he wrote these books to help the masses.
A quote by Rene Descrates "Each problem I solved became a rule which served afterwards to solve other problems" was his fuel for these books. He believes his books are going to open doorways for people to better combine technology, & humanitarianism.
Learn ways to prepare for disasters that goes above and beyond the survival kits that are being sold. Learn the real reasons "why to prepare, what to prepare with, what to prepare for, & how long to prepare for". Nobody is immune to terrorism or natural disasters.
This is just one of the ways he is helping citizens prepare for the worst. Take a look for yourself at
http://stores.lulu.com/familyemergencypreparation
###