UN/CEFACT Single Window Conference to Address Risks to Global Trade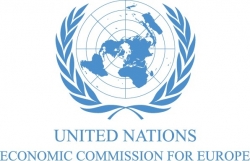 Geneva, Switzerland, October 20, 2017 --(
PR.com
)-- Global trade facilitation experts will gather in Geneva, Switzerland, October 30 and 31 for the International Single Window Conference, the United Nations Centre for Trade Facilitation and Electronic Business (UN/CEFACT) announced today. The two-day event will look at national Single Window developments as one the main technological solutions in a world-wide effort to stimulate international trade.
"Single Window is a main tool for trade facilitation and is now part of the World Trade Organization's (WTO) Trade Facilitation Agreement obligations," said UN/CEFACT spokesperson, Dr. Lance Thompson. "This important Conference comes at a time when the WTO has identified risks to world trade ranging from restrictive actions arising from protectionist rhetoric, a rise in global geopolitical tensions, and the possibility of a rising economic toll from natural disasters," said Thompson.
Single Window streamlines cross-border data exchange, reducing bureaucracy and making it easier for businesses to engage in international trade transactions. Exemplary solutions are not always from countries that might be expected; besides examples from the EU and the Eurasian Economic Commission, this year's Conference will showcase Single Windows from Central Asia and Africa.
UN/CEFACT, which developed its first Recommendation on Single Window over 15 years ago, is now examining how new technologies can be integrated into international trade data systems. "Our focus is developing standards that will enable private businesses to use electronic data exchanges for all supply chain processes related to international trade," said Thompson, adding that Blockchain, the Internet's highly touted new architecture for secure transactions, is a major research project now underway. Earlier this month, UN/CEFACT held a Blockchain conference as part its international experts' forum in Rome, Italy.
Contact
UN/CEFACT
Lance Thompson
+41 22 917 1298
https://www.unece.org/cefact/

Contact