New Opportunities for Small Businesses to Share Their Discounts and Reach More People
ScanDash, a new platform that enables small businesses to share discounts with the masses is inviting businesses to join and share their special offers.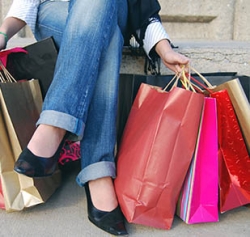 Savannah, GA, October 25, 2017 --(
PR.com
)-- ScanDash.com, a new platform that makes it easier for small and mid sized merchants to offer coupons and deals, announced that it is offering small businesses free usage of the ScanDash online deals platform to share their special offers. ScanDash strives to make it easier for small and mid-sized merchants to promote their special deals via web platform and mobile app.
"We have found that many small merchants simply want to share their product or service with new customers, and they want to do this without having to share so much of their profits with a service provider," said Joe Thompson, founder of ScanDash. "Our ScanDash platform showcases deals offered by only small to mid-sized merchants, and we enable these small merchants to offer coupons free of charge, or they can sell deals online for a small fraction of what is seen on leading deal platforms."
Small and mid-sized merchants may signup for ScanDash for free with no monthly or yearly fees, and begin sharing their specials with users at www.scandash.com.
About ScanDash:
ScanDash is an online coupon and deals platform (for small to mid-sized merchants only) that is based in a Savannah GA. More info may be found at http://www.scandash.com
Contact
ScanDash
Joe Thompson
912-596-1976
www.scandash.com

Contact