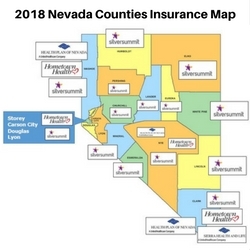 Las Vegas, NV, November 01, 2017 --(
PR.com
)-- Shelly Rogers from Nevada Insurance Enrollment explains "As of 10/28/2017, The Affordable Care Act (Obamacare) and all of its penalties and regulations are still in full effect, and remain the law of the land. You must have a Qualified Health Plan, or be exempt."
She continued "There are huge changes taking place with health insurance options for 2018. Some insurance companies are leaving us, while new insurance companies are coming into Nevada. If you aren't 100% certain that your insurance company and health insurance plan will be available in 2018, you need to call your insurance company and verify this. Your insurance plan may not be available."
You can call Shelly at (702) 898-0554 and speak with a licensed health insurance agent or visit them online:
https://www.nevadainsuranceenrollment.com/individual-family-health-insurance/.
You can schedule your appointment now:
Beginning October 1st, 2017, if you'd like to schedule an appointment with one of their licensed agents for "Open Enrollment" (which begins 11/1/2017 through 12/15/2017). They are currently scheduling appointments to discuss health insurance options either over the phone or in person.
The actual appointments will be in November or December. These appointments are for your health insurance plans to be effective January 1st, 2018.
Appointments are available from 6am to 9pm M-F, and 6am-2pm Saturday.
"Getting help from one of our licensed agents costs you nothing, and your insurance plan will not go up in price for getting this help. Don't navigate this by yourself! Call for your appointment now, our slots are already filling up."
She warns "Don't Procrastinate. If you call after December 15th, 2017 to enroll into a health insurance plan, you will be sad to find out that you missed the time frame to enroll. You'll then need a "life event" (getting married, having a baby, divorce, moving to Nevada, etc.,) to enroll without a waiting period, otherwise, you'll have a minimum 90+ day waiting period to enroll."
Her suggestions: "Choose a qualified health plan: What is a 'qualified health plan'? If your plan is a discount plan, or indemnity plan, or looks and appears to be a qualified health plan but does not cover the 10 'essential healthcare benefits' then you are buying a plan that does not comply, and you'll have to pay the tax penalty.
"We are the experts in Nevada. We don't just sell insurance, we actually care. We are a local Las Vegas, family owned insurance agency. We work hard to fit you into the smartest, most affordable insurance that meets your needs. We will take you step-by-step through the available options and find the one best suited for you."
See image for 2018 Nevada Counties Insurance Map.