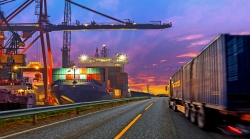 Ontario, Canada, November 01, 2017 --(
PR.com
)--
Trade Finance Capital
(TFC), a full-service Trade Finance Company that provides secured, fast business funding through capital raising solutions, financial instruments, trade finance and structured trade finance, and more, this week announced they are providing collateral for international trade and project finance.
Borne from a passion for assisting businesses around the globe to expand and fortify their operations through acquired assets, TFC is stressing the importance of collateral for businesses seeking the necessary funding to take their entity to the next level.
"Due to a lack of collateral, a large portion of businesses around the world today are unable to secure the funding they need for business development," said Leo K. Rosemond, Founder and Managing Partner of TFC. "Collateral is a way for businesses to acquire the loans they need while convincing the lending institution of their seriousness and dependable intention. It's an essential part of the business growth process."
Collateral, otherwise known as security in a form of asset or property pledged against its loan, is used as a credit support to prove to the financial institution that the company is indeed a viable and reliable borrower. It is used as an instrument to leverage trade facility with foreign, as well as local suppliers, so businesses can grow across borders. Collateral ensures lenders are taking on less of a "risky" situation, providing better loan terms for the businesses involved.
TFC is now providing three types of collateral to interested clients: Bank Instruments, Bankable Collateral, and Collateralized Funding.
"There isn't a one-size-fits all collateral solution to every business operation, which is why we're providing three different options that are sure to suit every financial requirement," said Leo K. Rosemond.
Bank Instruments, most suited for Trade Finance, come from top-tier banks or clients worldwide. Bankable Collateral enables leased instruments to be monetized. TFC ensures the necessary collateral needed to secure a project is provided. Lastly, Collateralized Funding ensures that TFC uses their collateral to fund a client project. The smallest collateral they issue through this is $100 million.
To get started with any one of the three types of collateral, applicants submit the application with request documents, kick-starting the TFC review process. TFC then presents a draft for the client approval. TFC then opens issuance of the instrument. Types of documents required include: Letter of Intent, the application form, company information summary, Certificate of Incorporation of applicant, proof of transaction, and signed and notarized Indemnity agreement.
"Since we don't charge upfront payments, our TFC solutions are ones that any sized business can pursue," said Leo K. Rosemond. "We have all-in-one roof service, starting with instrument issuance and ending with project funding. We're a one-stop-shop with just a 48 to 144 hour turnaround time today. Spread the word."
TFC is one of the biggest Trade Finance Companies in the world today. Their total service repertoire includes letter of credit, proof of fund, standard letter of credit, trade finance, structured trade finance, and capital raising solutions.
For more information, visit: http://tradefinancecapital.com/.