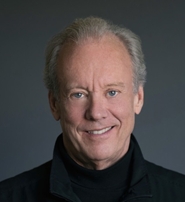 Tigard, OR, November 02, 2017 --(
PR.com
)-- Agilyx today announces that William McDonough, FAIA, Int. FRIBA, a global leader in sustainable development and design, is joining their Advisory Board. William McDonough will bolster Agilyx's strategic efforts and partnerships in realizing Agilyx's vision of closing the loop in the new plastics economy while addressing a significant environmental problem. Mr. McDonough's addition to the Advisory Board expands Agilyx's breadth and depth of expertise in commercializing chemical recycling and sustainable materials management.
Agilyx is the industry leader in converting difficult to recycle post-consumer plastics into valuable petrochemical products. Based on its experience with post-consumer plastic waste streams, Agilyx has expanded its platform to be a comprehensive waste plastic recycler with a long term vision of developing many circular, closed loop recycling solutions.
William McDonough advises commercial and governmental leaders worldwide through McDonough Innovation. He has written and lectured extensively on design as the first signal of human intention. McDonough is active with William McDonough + Partners, his architecture practice, and MBDC, a Cradle to Cradle® consulting firm which created the Cradle to Cradle CertifiedTM program.
"We're very excited to welcome Bill to the Advisory Board. As a global thought leader in cradle to cradle thinking, we look to Bill to help accelerate the momentum we have in scaling our polystyrene platform, building new feedstock supply chain networks, and progressing our research and development programs around additional circular pathways for polymers," said Joe Vaillancourt, CEO of Agilyx.
"At this point in history, working with waste plastics is one of the most critical areas of the human endeavor. The work Agilyx is doing is a central piece of the plastics puzzle. I am delighted to be working with and learning from Agilyx in this critical field," said William McDonough.
About Agilyx
Agilyx is an environmental technology and development company located in Tigard, Oregon that extracts value from difficult-to-recycle mixed waste plastic streams. The Company has developed the first full-circle system capable of recycling polystyrene (packaging materials and consumer products etc.) into styrene monomer, which is then used to remake polystyrene ("PS") products. The company also has a hydrocarbon recycling technology that converts mixed plastics to high quality crude oil. Agilyx is working with waste service providers, municipalities, refiners, and private and public enterprises to develop closed loop industrial solutions for mixed waste plastics. To learn more please contact
info@agilyx.com
.
About William McDonough
William McDonough is an architect, designer and a global leader in sustainable development. He is co-author of
Cradle to Cradle: Remaking the Way We Make Things
(2002) and
The Upcycle: Beyond Sustainability - Designing for Abundance
(2013). McDonough has received the Presidential Award for Sustainable Development (1996), the first U.S. EPA Presidential Green Chemistry Challenge Award (2003), and the National Design Award (2004). In January 2017, he was awarded the Fortune Award for Circular Economy Leadership at the World Economic Forum's Annual Meeting where he was introduced as "the father of the circular economy." Time magazine recognized him as a "Hero for the Planet," noting: "His utopianism is grounded in a unified philosophy that - in demonstrable and practical ways - is changing the design of the world." For more information, please visit
http://www.mcdonough.com/
.