Virun® NutraBioSciences®, and Algarithm Ingredients Inc. to Lead Plant-Based Panel at SXSW Conference in 2018
Growing market demand for plant-based DHA omega-3 ingredients intersects with innovative food technology.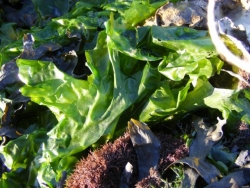 Pomona, CA, November 03, 2017 --(
PR.com
)-- Today Virun NutraBIOsciences ("Virun"), a fully integrated research, production, and biotech manufacturing facility, and collaborator, Algarithim Ingredients, Inc. ("Algarithim"), a global developer of vegetarian DHA ingredients from algal oil, announced they will co-lead a panel, "Algae, Not Animals: The Plant-Based Revolution," at the 2018 South by Southwest Conference ("SXSW"). This will be the first time these companies have presented at the influential conference and will serve as a platform to share market insights and innovative technologies spurring the growing trend in sustainable nutrition that is changing the way consumers define "food."
As consumers increasingly seek healthy alternatives to animal-based ingredients and suffer from "pill fatigue," plant-based alternatives are emerging as an ingredient source for new functional food, nutraceutical, and beverage innovations. DHA omega-3s have been widely praised for their brain, heart, and eye-health benefits, but incumbent omega-3 sources are fish-based and rely on unhealthy and unsustainable extraction methods such as chemical solvents and depleted fisheries.
While the availability of fish-derived DHA omega-3 is at risk due to overfishing, changing consumer preferences are increasing the demand for vegan sources of this vital nutrient. Together, Virun and Algarithim are paving the way for a new, vegetarian product class that provides all the benefits of the fish-derived DHA, but without the fish.
"DHA omega-3s are an important fatty acid with substantial health benefits, evidenced by the fact that doctors prescribe them to patients more than almost any other dietary supplement," stated Virun CEO and Co-founder, and SXSW panelist, Philip Bromley. "While this critical health ingredient is currently derived from fish, new vegetarian sources are imminent. Soon, we can expect that all omega-3s will be processed entirely from non-animal sources."
"It takes massive fisheries to produce the amount of omega-3s required to keep up with demand, contributing to the devastation of the oceanic ecosystem," said Ben Kelly, Co-founder and Business Development Manager of Algarithim, and SXSW panelist. "Algae-sourced DHA omega-3s are both environmentally sustainable and more efficient, compared to conventional sources."
At SXSW, Virun and Algarithim will explore the market demands that are prompting advanced technologies to shift food, beverages, and supplements away from animal-based proteins and toward a flexible, plant-derived supply chain. The conference, based in Austin, Texas, will take place from March 9-18. The exact panel date and time will be made public in 2018.
About Virun NutraBIOsciences:
Founded in 2003, Virun NutraBIOsciences was formed to create nutritious, great-tasting and novel formulations for the food, beverage, supplement and pharmaceutical industries. Located in Pomona, California, Virun is a fully integrated research, production and manufacturing facility, which quickly conceptualizes ideas to create innovative custom bulk blends and finished products for contract manufacturing. Virun is the only biotechnology company that owns over 80 patents worldwide and develops technology around biochemistry practices. Its' technologies include Esolv, a clean-label claim emulsifier; OmegaH2O, which incorporates omega-3 EPA DHA into clear, shelf-stable, clean label claim beverages without a fishy taste; Probiferrin, a technology that increases the bioavailability and shelf-life of probiotics in powders and beverages, and other innovative solutions and brands. Manufacturers interested in learning more can contact Virun at www.virun.com.
Media Contact:
innovate.today@virun.com.
About Algarithim: Algarithim is affiliated with the POS Group of Companies ("POS"), focused on developing, manufacturing, and marketing value-added ingredients derived from its unique 40% DHA algal oil. Algarithim leverages existing POS know-how and networks to grow a new entity capable of explosive growth. Visit us at: www.algarithimDHA.com.
Media contact:
Algarithim@missionC2.com
Contact
Virun, Inc.
Nina Parker
714-350-4087
www.virun.com
innovate.today@virun.com

Contact