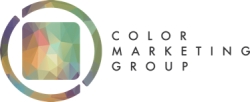 Portland, OR, November 10, 2017 --(
PR.com
)-- Color Marketing Group, the leading international association of color design professionals, introduced the organizations' forecasted key colors today at the 2017 International Summit in Portland, Oregon.
Our shell is strong, our shell is protective, yet our shell is brittle. The Color Marketing Group 2019+ European key color "Fragile" represents an outer covering with a tenuous grip between strength and delicacy. It can be likened to an eggshell; there is strength within the fragility.
The color itself, a very pale, toned pink, with a touch of orange, will emerge with a matte metallic finish, or simply be matte. Slightly reminiscent of machines and technology, but with an element of humanity, it is a sensitive hue that belies its inner strength.
Suggesting an artificial, non-gendered skin, as on a cyborg, it creates an aura of fake naturalness. It isn't quite real, though it acts real. It is still, however, the strength and protection we need in a world bombarding us with harmful ideas and messages. Interior spaces, fashion, consumer electronics, and industrial design will offer this hue that conveys the moment, and offers a sense of protection.
This is a color ideal for suggesting the duality of strength and delicacy, natural and artificial, vulnerable and determined. Fragile will survive.
About Color Marketing Group
Color Marketing Group, founded in 1962 is a not‐for‐profit international association of color design experts who forecast color directions®. Color forecasting events are held throughout the world and the results from these events become part of the global color forecast which takes place at the annual International Summit.