Reverend Rayne L. Dabney Recognized as a Woman of Excellence by Strathmore's Who's Who Worldwide Publication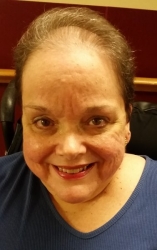 East Syracuse, NY, November 22, 2017 --(
PR.com
)-- Reverend Rayne L. Dabney of East Syracuse, New York has been recognized as a Woman of Excellence by Strathmore's Who's Who Worldwide for her outstanding contributions and achievements for 25 years in the field of healthcare.
About Reverend Rayne L. Dabney
Rev. Dabney serves as an Associate Chaplain at SUNY Upstate University Medical Hospital in Syracuse, New York where she provides pastoral care to patients who have suffered strokes and other life-changing circumstances and are undergoing physical and occupational therapy and other forms of rehabilitation. She also serves as an adjunct professor in the School of Medicine.
Born on April 26, 1959 in Cincinnati, Ohio, Rev. Dabney attended Wright State University in Fairborn, Ohio, majoring in Speech Pathology and Audiology. She received her pastoral training at Mt. St. Mary's Seminary in Cincinnati, Ohio and received further ministerial training from The Christ Hospital in Cincinnati where she completed 4 Units of Clinical Pastoral Education. In her spare time she enjoys music and computers.
For further information, please contact
dabneyr@upstate.edu
.
About Strathmore's Who's Who Worldwide
Strathmore's Who's Who Worldwide is an international advertising, networking and publishing company based in Farmingdale, New York. They are proud to be able to satisfy their clients and continue to have repeat clientele due to their longevity and pride in their products and services. The Owners strive to connect business professionals to enhance their contact base and networking capabilities so they can get the acknowledgment and publicity within their industries and beyond. The Strathmore family has been providing these valuable services for over two decades. They target executives and professionals in all industries to be featured in their publication and on-line directory. Industries include business, law, education, healthcare and medicine, fine arts, IT, government, science, real estate, entertainment and many more accomplished fields. Professional profiles are listed in an annual hardcover journal and in a detailed, searchable database on the website www.strww.com.
Contact
Strathmore Worldwide
Susan Perrault
516-677-9696
www.strathmoreworldwide.com
Syndi Reibman

Contact