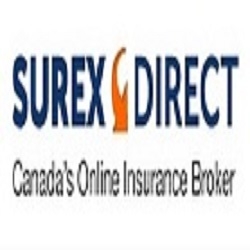 Magrath, Canada, November 22, 2017 --(
PR.com
)-- Already a technology trailblazer in the Canadian Insurance Industry, as evidenced by their back-to-back finalist nominations for the KEAL Technology Award for Digital Innovation at the 2017 & 2016 Insurance Business Awards,
Surex Direct
has hired a Director of Data Science to propel their artificial intelligence and machine learning initiatives forward, in an effort to flip the traditionally stale insurance industry on its head.
"Being able to incorporate machine learning to better understand our customers and their needs is an industry game-changer," Lance Miller, CEO of Surex Direct, said. "Hiring someone of Dr. Eric Chalmers' pedigree is our first move in drastically improving the current insurance marketplace."
"Dr. Eric," as he's known around the office, graduated from the University of Alberta with a Ph.D. in Electrical and Computer Engineering. Prior to joining Surex Direct, Dr. Eric spent six years developing intelligent systems for use in health care, proteomics, sports analytics and agriculture.
"As an online brokerage, we take great pride in our technology and ability to service our customers," Matthew Alston, COO of Surex Direct, said. "Canadians deserve the absolute best when it comes to their insurance needs. This AI and machine learning movement will improve our business and set us apart from our competition."
Surex Direct is building intelligent software into every level of their operation. AI will automate tedious processes, like reading and sorting documents, freeing up staff to focus on more complex tasks. It will offer timely insurance advice by identifying cross-selling opportunities where a customer may qualify for a multi-lines discount or offer suggestions based on analysis of market trends. Intelligent systems will analyze Surex Direct's unique database to discover new underwriting insights and improved risk assessment models.
"Simply put, AI technologies will reduce overhead costs while enabling unprecedented products and service," Dr. Eric Chalmers, said. "AI technologies are a tool we'll use to stay ahead. From shopping the market to years into a customers' relationship with Surex Direct, these AI technologies will enhance our ability to provide first-class service, at every step of the insurance process."
Since inception in 2012, Surex Direct has grown their book of business to over $45 million in annual insurance premiums. Surex Direct placed 5th on the 2017 Top 10 Brokerages in Canada list, by Insurance Business. In 2016, Surex Direct placed 30th on the Startup 50 Canada list, by Canadian Business & PROFIT.