International VR/AR/MR Conference Announced for Vancouver 2018
Leading virtual and augmented reality conference announces rebrand to Vu: Defy Reality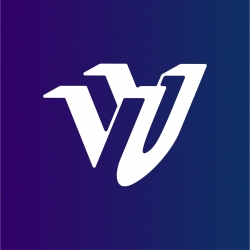 Vancouver, Canada, November 22, 2017 --(
PR.com
)-- Consumer VR, the leading virtual and augmented reality conference in the Pacific Northwest, announced today that after 2 years of successive growth, the program has re-branded. The new event, called "Vu: Defy Reality" (
www.vu.live
), will be a premium, industry-only conference and festival unlike any other in the emerging technologies industry.
Vu will take place from Sept. 21-23, 2018 at PARQ Vancouver — a newly opened conference and entertainment centre located in the heart of downtown Vancouver. Taking a new, industry-focused approach, the Vu conference aims to bring VR/AR/MR professionals together with like-minded innovators and supercharge the possibility for technological breakthroughs. The event will feature awards for innovation, curated content across different disciplines, workshops, and pitch competitions to investor audiences.
This year's CVR 2017 was an astounding success, attended by over 5000 attendees and 750 industry professionals over the course of three days. The event featured speakers from thought leaders in the VR and AR industries, such as NASA, Boeing, Google, and HTC.
"The response to CVR's industry day was overwhelming. We saw this as an opportunity to establish our event as the place where thought leaders could come together to collaborate and form partnerships on-the-spot," said Anne-Marie Enns, Executive Producer of Vu. "We've recognized the advancements in AR and MR technologies, and expanded the scope of our event to include all emerging technologies that enhance the human experience."
To reposition the event, the CVR team worked closely with Skyrocket, a digital agency that excels in developing brand strategy.
"We were excited to bring forth an inspiring new vision that would give rise to investment and collaboration in this space. We thoroughly enjoyed leading the team through a branding process that resulted in the new positioning, name and identity for the conference," said Mo Dhaliwal, Director of Strategy at Skyrocket. "Vu represents some of our best work. We're excited to be a part of this groundbreaking initiative and contributing to the expanding narrative of Vancouver as a hub for innovation and creative leadership."
About Vu
Vu is an experimental conference in which the brightest industry professionals gather to share knowledge, showcase projects, and engage in innovation workshops and unique co-creation opportunities.
Press Contact
Samantha Ng
Email: samantha@vu.live
Twitter: @VuVancouver
Press Kit: www.vu.live/press-kit
Contact
Vu Conference
Samantha Ng
604-630-8730
vu.live
Twitter: @VuVancouver
Press Kit: vu.live/press-kit

Contact