Celebrity Hair Stylist/Makeup Artist "The Renowned' Charles Gregory Launches Cosmetic Line Charles Gregory Cosmetics in Atlanta Georgia
Charles Gregory launches his long anticipated full line of cosmetics in his Atlanta Blow Dry & Beauty Bar in Midtown Atlanta. His new makeup line includes every thing from sheer liquid foundations to fabulous shimmers and glitters of all colors for holiday glamour.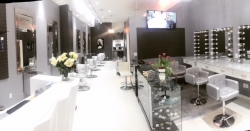 Atlanta, GA, November 26, 2017 --(
PR.com
)-- Celebrity Hair and Makeup Guru "The Renowned" Charles Gregory launches new makeup line, Charles Gregory Cosmetics. Purchase Cosmetics online at www.charlesgregorycosmetics.com and at Charles Gregory Blow Dry & Beauty Bar located at 805 Peachtree Street NE in Midtown Atlanta.
"I have been working on choosing this line of cosmetics for few years now, I wanted to make sure that I had all the proper shades and textures for every skin type and ethnicity, I also wanted to have all the shades and colors that are trending and popular," stated Mr.Gregory.
At Charles Gregory Blow Dry & Beauty Bar, they only do blowouts, updos, haircuts (men and women), and makeup, they cater to a lot of bachelorette parties, wedding parties and evening affairs.
Charles is well known for his trend setting hair creations, elegant makeup designs and entrepreneurial spirit. With more than 35 years of experience in cosmetology and beauty instruction, Mr. Gregory owns and operates Charles Gregory Blow Dry & Beauty Bar, located in (Midtown) Atlanta, Georgia (franchises available).
Mr. Gregory was hired as Head Makeup artist for WAGA Fox 5 News and the popular show "Good Day Atlanta" in Atlanta, GA for five years. Mr. Gregory was the owner and founder of Charles Gregory Makeup Academy, one of Atlanta's premiere Makeup Schools, located Buckhead, a prominent suburb of Atlanta, Georgia. His makeup can be seen on national ads and in magazines across the U.S. and abroad.
Mr. Gregory was hired as the key hair stylist on the set of "D. R. O. P. Squad," a Spike Lee production filmed in Atlanta; this is where his career hair styling for film and television began. Here are a list of films and TV shows that he has been Department Head of Hair "Come Sunday" starring Chiwetel Ejiofor for Netflix, "Escape Plan 2" starring Sylvester Stallone, "Step Up" starring Neyo, TV Series for YouTube Red, "Drumline" starring Nick Cannon and Zoe Saldona, "Lackawanna Blues" for HBO (Emmy nominated for Best Hair Styling) starring Epatha Merkerson, "Idlewild" starring Andre 3000 and Big Boy of Outcast, "Pride" starring Terrence Howard and Bernie Mack, "Madea goes to Jail" starring Tyler Perry, "The Family that Preys" starring Kathy Bates and Alfre Woodard, "The Trip to Bountiful" starring Cicely Tyson, Vanessa Williams and Blair Underwood, "The Good Lie" starring Reese Witherspoon, you can see his complete list on IMDB.com /charles gregory ross.
His impressive client list includes actresses Viola Davis, Octavia Spencer, Angela Bassett, Halle Berry, Kathy Bates, Queen Latifah, Alfre Woodard, Nia Long, Raven Simone, Ruby Dee, actors Tyler Perry, Martin Sheen, Jason Segal, Jason Mamoa, Lawrence Fishburn, Terrence Howard, Ving Rhames, Chiwetel Ejiofor, and Danny Glover.
www.charlesgregoryblowdrybar.com
Contact
Charles Gregory Blow Dry & Beauty Bar
Charles Gregory
678 973 0515
charlesgregorlowdrybar.com

Contact
Multimedia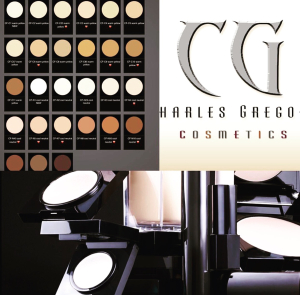 Makeup; lipstick, lipgloss, eyeshadow, foundation powder, eyeliner, concealer, highlight contour, etc...