MUZZY BBC, the #1 Language Learning Program from Growing Minds Media, Named a BETT Award Finalist
Growing Minds Media's MUZZY BBC language learning program has been shortlisted for BETT's prestigious 2018 International Digital Education Resource award.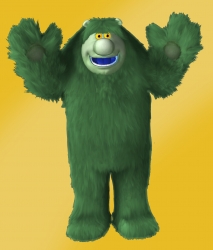 Barrington, IL, November 30, 2017 --(
PR.com
)-- Growing Minds Media, a leading global provider of innovative educational tools to young children, announced today that its MUZZY BBC language learning program has been shortlisted for the prestigious 2018 International Digital Education Resource award from the British Education Technology and Training (BETT) show.
Growing Minds was established in 2015 to bring the very best in interactive education to young minds. Developed by the BBC thirty years ago, MUZZY BBC was the first product to introduce video as a key component in language learning for children, featuring an adorable extraterrestrial named MUZZY in fairytale cartoon. MUZZY is distinctive because:
- The program was designed for the way children learn and emphasizes functional language through repetition and spiraling with no memorization or drills;
- MUZZY employs a natural immersion approach and surrounds children with visual, aural, and contextual language;
- The newly reimagined outstanding 3-D animation and digital audio captivates children;
- MUZZY BBC immerses both readers and non-readers in nine languages with an expanded video story; and,
- MUZZY provides hundreds of activities and games as well as 1200 words - the broadest vocabulary in the industry.
MUZZY BBC is available online, on DVD and on pen drive to suit a variety of global education environments, including schools, libraries and at-home learning. To learn more about MUZZY BBC, go to
http://www.muzzybbc.com.
"This has been an absolutely tremendous year for Growing Minds. Our customers in Europe and Scandinavia, the Americas, Africa and Australasia have responded enthusiastically to the new MUZZY BBC. We have also expanded MUZZY BBC from a product to programs. This recognition from BETT substantiates our efforts, and we are incredibly honored to be named a BETT finalist," said Richard Flower, vice president and general managers of Growing Minds Media.
The Director of the British Education Suppliers Association (BESA), Patrick Hayes, who chairs the panel of judges for the BETT Awards, said: "This was a record year for the BETT Awards, with more applications from EdTech companies than ever before, coming in from around the world. This reflects the status of the BETT Awards as being the global gold standard when it comes to recognising excellence in education technology. The quality of applications was incredibly high this year, and judges had a lot of difficult decisions to make when deciding who the finalists should be. It is no mean feat to be a BETT Awards finalist, and huge congratulations should be in order for all of the companies who made the cut this year!"
The final BETT awards will be announced in London in January 2018.
About Growing Minds Media
Growing Minds is an independent software publishing company with a mission to bring the very best educational resources to young learners around the world. We seek out or create high quality learning programs that are new and exciting and that will answer some of the educational needs of families with children ages 2 and up. Through our programs, children will make the most of the "growing mind of opportunity" years of learning that science shows can give a child an advantage for a lifetime. As parents ourselves, we know that our products are effective because we've tried them all. We also know they're fun - and that's when any learning program works best.
Media Contact
Marian Hinton
Director of Institutional Marketing
mhinton@growingmindsmedia.com
Contact
Growing Minds Media
Marian Hinton
224-228-6500
www.muzzybbc.com

Contact