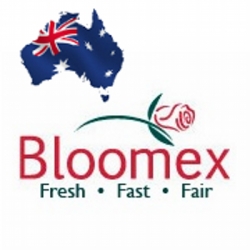 Sydney, Australia, December 05, 2017 --(
PR.com
)-- Bloomex, one of Australia's largest floral and gift retailers, filed an official complaint against Channel Seven Adelaide with the Australian Communications and Media Authority (ACMA) last spring. The complaint addressed concerns about potential code violations made during a broadcast by Seven's current affairs program Today Tonight. The original broadcast aired on March 7, 2017 and contained several allegations concerning the online retailer.
The ACMA launched a full investigation into the broadcast and the complaint; more specifically regarding the television industry's code of practice 3.3.1 which maintains that television reporting must adhere to clear standards of accuracy and fairness. As a result of the investigation, the ACMA ruled that Channel Seven Adelaide was in breach of code.
"Bloomex appreciates the diligence and objectivity of the ACMA. The public needs to be able to trust that television reporting in Australia is fair and accurate and this ruling helps clarify the acceptable code of practice," says Sue McDonald, Manager of Public Relations and Corporate Partnership at Bloomex. "Our customers and our reputation are everything to us. We felt strongly that the Today Tonight broadcast was a very unfair and inaccurate representation of Bloomex. By filing the complaint we want to assure our customers that Bloomex is a company with integrity and we stand behind our products and services."
Channel Seven issued a correction to the broadcast and has since removed it from the Today Tonight website. As a result of the ruling, ACMA and Channel Seven also agreed to use the decision in staff training. Channel Seven did not provide a comment when contacted by Bloomex.
The ACMA media release can be viewed at https://www.acma.gov.au/Industry/Broadcast/Television/TV-content-regulation/seven-adelaide-breaches-accuracy-requirements.
"Bloomex meets with and continues to work closely with NSW Fair Trading," Ms. McDonald continues. "We regularly review their advice and address every issue raised. We have agreed to even more strict guidelines for excellence this year, to further assure our customers."
Bloomex Australia is one of the largest florists in Australia since its launch in 2011. Orders are taken and processed through the company's site at www.bloomex.com.au or by Live Chat, and then delivered to customers via local courier. In addition to flowers, Bloomex AU offers a variety of other gift items including plants, gift hampers, gourmet foods, sweets and treats. Bloomex is the largest florist in Canada in addition to serving the US and Australia.