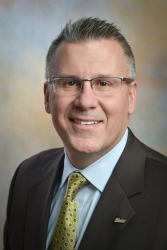 Hamilton, NJ, December 14, 2017 --(
PR.com
)-- Jeff Slivka, president of New Day Underwriting Managers LLC, recently presented "A 2017 Contractors Professional Liability Policy: Assembling the Puzzle" as a featured speaker at the 37th Annual IRMI Construction Risk Conference held in Indianapolis, Indiana.
"The perfect CPrL policy can be complex. Constructing the policy is like putting together a puzzle of all the first- and third-party coverages available to contractors that make up modern CPrL policies," says Slivka. "Over the past five years, the coverage has continued to expand with changing contractor roles. New services and expectations are also creating added levels of exposures. CPrL policies are becoming the ideal risk financing tool for covering the unique blend of services now offered by construction professionals."
Driven by contractual obligations and the need to protect assets from volatile professional liability claims, CPrL policies have become an increasingly popular tool for protecting insureds from the damages resulting from the services performed by or on behalf of construction firms - general contractors, design-builders, construction managers, or specialty subcontractors.
"CPrL coverage forms have never been broader and premiums lower," adds Slivka. "This is the ideal time for potential buyers to consider its value in insuring against potential professional liability exposures. It is not uncommon to see eight-figure payouts on CPrL claims. In fact, carriers recently reported a 20 percent rise in claims over the previous year, which is not a surprise given that CPrL purchases are continuing to increase, especially among the civil, healthcare, commercial buildings and habitational sectors."
Other expansions highlighted by Slivka include enhancement coverage for cyber, network security, and pollution exposures as well as supplemental liability issues like crisis management, public relations, and defense and settlement provisions.
For more information on CPrL policies and Jeff Slivka's "Solving the Contractors Professional Liability Puzzle" presentation please contact New Day Underwriting Managers at 609 298-3516.
About New Day Underwriting Managers LLC
New Day Underwriting Managers LLC is a specialty resource for agents and brokers, assisting them and their clients find appropriate, high-quality environmental and construction-related professional liability insurance coverages. The company offers agents and brokers single-point access to an ample portfolio of products and services provided by the nation's largest environmental and professional liability insurance providers. More information about the company is available on their website at www.newdayunderwriting.com.