N2L Records Announce Release of New Single by the Mighty Men of Faith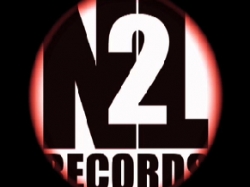 Union City, CA, December 20, 2017 --(
PR.com
)-- N2L Records, a subsidiary of Baysco Entertainment Diversified Company L.L.C., is pleased to announce that the award winning Bay Area quartet Mighty Men of Faith will release "River of Life" on January 8, 2018. It will be available on iTunes, CD Baby, Amazon, and other popular music sites.
The group has chosen to record and release this single now, rather than waiting for the release of a new album, because they believe it offers a message of hope and healing that needs to be heard today.
"There are struggles that lead us to the hands of love, and love can help us maneuver through the good times and the bad times while keeping us on the right track," said group spokesman Wendell Basey.
"The song implores us to help our children navigate through life, and hold onto each other as we find the path that 'the hand of love' has set before us," Basey went on to say. "The song, written by our friend David Sample, brings hope, joy, and encouragement."
For more about Mighty Men of Faith, visit their web site at
www.mightymenoffaith.com
. Contact Wendell Based at wbasey@sbcglobal.net.
Contact
Baysco Entertainment Diversified Company L.L.C.
Wendell Basey
510-487-1443
www.mightymenoffaith.com

Contact