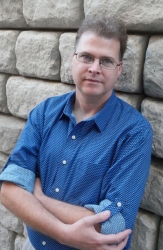 Cambridge, MA, January 04, 2018 --(
PR.com
)-- 2017 has seen an historic rise in women and men coming forward to speak out against sexual assault and harassment. Whether it be the #MeToo movement, news outlets, or Time's naming the "Silence Breakers" Person of the Year, our society has felt a seismic shift in how we understand sexual misconduct. One psychotherapist has decided it's time we start addressing this as a form of digital literacy in schools.
Mike Langlois has worked with youth and their families for 25 years, and blends an understanding of them and the technologies they use. As social media became more prevalent, Mike noticed that although it was amplifying sexual misconduct, most schools and adults were at a loss on how to address it. Some took a "not in the schoolyard, not my problem" approach. Others went for zero tolerance without accounting for gradations of severity or context. And no one was really touching on the fact that this was a curriculum deficit in terms of digital literacy.
"My colleagues were telling their patients and students to turn off their smartphones," Langlois says, "without ever stopping to ask them who they were talking to or what they were doing." Meanwhile, opportunity after opportunity to teach kids how to engage socially through tech use was being lost. Far from being anti-technology, Mike helps learning communities appreciate and understand the power of the digital world to amplify harm and healing. Talking, and more importantly, listening to youth, Mike has been able to help them and the adults in their lives create and maintain healthy boundaries both online and in person. Healthy boundaries are key to reducing and preventing sexual harassment and assault.
A common misperception is that sexual harassment occurs in person between two people. In fact, boundary transgressions of this kind happen frequently between adolescents and adults who exclusively work with them "virtually." Technologies such as social media, texting, video games and geosocial apps have allowed for greater connection and amplification in our lives. At the same time, with greater connection come new personal boundaries for both educators and the adolescents in their care.
Educators and counselors now find themselves inundated with daily examples and dilemmas: What do I do when a student brings me a nude text they received? When I overhear a YouTube video that is sexist or homophobic, how do I respond? Meanwhile, youth are trying to sort out unwanted attention on Facebook, demeaning chat while gaming, and humiliation on Snapchat resulting in school avoidance.
The possibility of turning technology off is no longer an option. Now we need to begin to recalibrate our thinking and teaching in light of it. Part of digital literacy and social emotional learning is the ways that we create and maintain respectful boundaries in learning communities. "Boundaries and Health in the Digital Age" is a project designed to do just that. The project is not cookie cutter, but rather has Langlois meet with school administrators to assess what their needs are, and then design a program for their school using a combination of student presentations, parent talk and facilitated dialogue.
As a Teaching Associate in Psychiatry at Harvard Medical School, Mike has consulted and educated on the topics of adolescence, technology and mental health. He is the author of Reset: Video Games and Psychotherapy. If you are interested in learning more, please call (617) 776-3409, go to his site or email mike@mikelanglois.com for more information.