American Receivable Launches New Website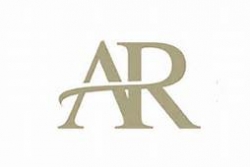 Dallas, TX, January 10, 2018 --(
PR.com
)-- American Receivable Corporation proudly announces the launch of their newly designed website,
www.americanreceivable.com.
The new website serves as a navigation portal for small businesses across America seeking cash flow assistance. The site is optimized for the end user's technology, i.e. laptops, mobile phones, etc.
Enhancements on the new website include:
News: User can access small business news with a weekly blog directed at growing your small business and the benefits of factoring.
Improved Layout & Navigation: The site has been redesigned to include a simpler layout with standard menu options.
Client Portal: Clients can easily login to their client portal from the menu bar.
Live Chat & Online Quotes: Chat live with one of their experienced staff members or apply online for a fast and easy quote.
American Receivable is a Dallas based factoring company that provides factoring services for small businesses. American Receivable has been in business for 38 years and has been ranked the #1 Factoring Company in American by Top 10 Reviews for the last three consecutive years.
For more information call: 1.800.297.6652
New website: www.americanreceiable.com
Email: info@americanreceivable.com
Contact
American Receivable Corporation
Jack Stieber
800.297.6652
www.americanreceivable.com

Contact