Healthcare on Blockchain; Innovative Platform by Solve.Care Redefines Care Coordination and Benefit Administration; Public Pre-Sale Starts on Jan. 15
Solve.Care Foundation has announced the start of the pre-sale of its platform tokens. CAN is the native token of the Solve.Care platform and will be available via the Public pre-sale beginning on January 15, 2018.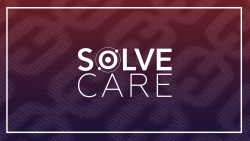 Dover, DE, January 15, 2018 --(
PR.com
)-- Solve.Care platform is a highly innovative platform for decentralized administration of benefits and coordination of healthcare globally. CAN tokens are required to license, configure and transact on the platform and are considered the native utility token for the Solve.Care platform.
Solve.Care has successfully closed a private pre-sale round during which the company raised $3M and reached its soft cap. Only team members, VC's and clients were allowed to participate in the private pre-sale. The public pre-sale – beginning today at 8:00AM GMT and ending on February 5, 2018 or when 150M CAN tokens are sold – is an opportunity to purchase CAN tokens at the same 30% discount from the regular price.
The price for CAN tokens has been set at $0.07 representing a discount of 30% from base price of $0.10. The public pre-sale is available to any one worldwide but US entities should be accredited. Buyers will be required to provide proof of identity and residence.
"We want to attract and incentivize early adopters to join our community and help realize the roadmap. We believe that early adopters are more likely to be active contributors to the development, launch and growth of our platform and the Care.Community. This sale gives them a tangible financial incentive to engage as we pursue the mission of redefining care, cost and convenience of healthcare," said Solve.Care CEO, Pradeep Goel.
Earlier, Solve.Care Foundation announced its decentralized platform for healthcare coordination and benefits administration, based on distributed computing technologies such as Blockchain. Solve.Care platform is an innovative application of Blockchain and distributed ledger technology.
Solve.Care is bringing several innovations to healthcare, including a proprietary protocol for synchronization of stakeholders; Care.Wallet for easy access to information and actions; smart edge applications called Care.Cards that reside in the wallet, and an intelligent healthcare payment currency; Care.Coin to streamline billing, payments, reconciliation and review of healthcare transactions.
"Solve.Care platform puts the individual and the family at the center of care delivery and care coordination, connects and synchronizes all stakeholders involved in the process and is designed to transform healthcare and benefits administration," said CTO Vadym Vorobiov.
About Solve.Care
Solve.Care Foundation was established with the goal to revolutionize administration of healthcare and other benefit programs globally. The stated mission of Solve.Care is to "Make healthcare and benefit programs work better for everyone." The platform brings a relationship centric approach to care coordination, administration and payments that addresses all three pillars of healthcare: clinical, administrative and financial.
Solve.Care platform is designed to enable insurance companies, government agencies, hospitals and providers, pharmacies and businesses to build care coordination and delivery networks and engage their stakeholders. Solve.Care is launching a number of ground breaking innovations such as Care.Wallet, Care.Cards, Care.Coins, Care.Vault and Care.Protocol through their platform. Solve.Care is implementing the relationship centric approach by using distributed ledger technology and Blockchain.
CEO of the company Pradeep Goel has built several healthcare IT companies before and has been at the top of INC500 fastest growing companies lists multiple times. He is also on the 100 most promising entrepreneurs worldwide compiled by Goldman Sachs CEO. In 2011, he was appointed by Governor of North Dakota to HITAC council to help direct state-wide health records initiatives for insurers and consumers.
Mr. Goel was involved with several government projects related to healthcare including Medicare, Health Savings Accounts, Health exchanges, Medicaid, CHIP, SNAP, TANF and Child Welfare programs.
Solve.Care Advisory Board is comprised of highly experienced public figures such as Congressman James Moran, Director Karen Bowling, Secretary Donald Upson and other experts who are inspired by the Solve.Care global mission.
For more information about the company, please go to http://www.solve.care or contact us via email at info@solve.care.
Media Relations:
Mariya Ozadovskaya, Mariya.Ozadovskaya@solve.care
Contact
Solve.Care
Mariya Ozadovskaya
+372 880 41 87
https://solve.care/

Contact