Otolane Launches "Pay with NextGear" Feature to Streamline Online Wholesale Financing Through Digital Marketplace
Otolane is proud to announce floor plan financing through NextGear Capital with the release of its "Pay with NextGear" feature now available through the Otolane digital wholesale auction.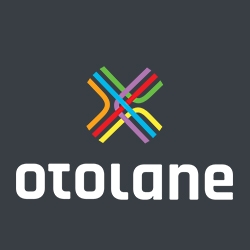 Montreal, Canada, January 17, 2018 --(
PR.com
)-- As part of its efforts to drive innovation in the auto remarketing industry, Otolane has signed a partnership agreement with NextGear Capital, a leading provider of dealer floor plan financing, to offer more buying power to its members through a seamless buying experience. The "Pay with NextGear" feature is available immediately as of this release linking available credit through Otolane.
"Streamlining our services in a way which unifies every step of the digital wholesale transactional process is one of the many ways we can provide more value to our expanding customer base," said David Abitbol, Vice President of Operations, Otolane. "Our members will now be able to perform worry-free floor plan financing through NextGear within our digital automotive ecosystem more efficiently."
This solution is brought to light with wholesalers in mind – more time to focus on the next deal. The security brought through this venture will also eradicate the need for personal and commercial financing or funding for any transaction. This payment integration will offer the following benefits to both buyers and sellers:
· Ease of use to purchase and finance inventory
· Safe and secure online funding for clients through NextGear Capital
· Additional liquidity and buying power for clients
· Faster online credit approvals with quicker speed to market
· Custom tailored finance solutions designed for both franchise and independent dealers, wholesalers and exporters
"Now clients will be able to view, bid and purchase car inventory via Otolane and seamlessly fund these purchases on their NextGear credit accounts in a manner that is both convenient and secure," said Jerome Dwight, National Vice President Canada, NextGear Capital.
For more information about Otolane, Canada's fastest growing dealer-to-dealer digital marketplace, call 1-888-985-0201.
About Otolane
With over a decade of experience in software development, value-building growth, corporate financing, successful exits, and IPOs, Otolane is backed by an established team and a product that will break all conventions. Designed from the ground up, Otolane is a leading dealer-to-dealer digital marketplace for buying and selling pre-owned vehicles. We facilitate the wholesale provisioning and selling process enabling dealers to sell more in less time through a real-time 60-minute online auction. Otolane's no-sale-fee model, coupled with integrated valuation tools, and hassle-free arbitration process has rapidly become one of Canada's favoured digital wholesale platforms. Our goal is to respond to today's dealers' need for comprehensive digital tools in order to reduce the risk associated with buying and selling pre owned vehicles online under a single and unified cloud environment. For more information about Otolane visit otolane.com.
About NextGear Capital Canada
NextGear Capital is a subsidiary of Cox Automotive and one of the world's largest automotive inventory financing institutions. NextGear Capital provides flexible lines of credit and capital solutions to over 23,000 dealer clients worldwide. The Company offers state-of-the-art online and mobile account management tools, market-specific industry analytics, dealer performance data and collateral protection to its clients globally. NextGear Capital Canada is owned and operated by Cox Automotive Canada. For more information about NextGear Capital Canada, visit canada.nextgearcanada.com.
About Cox Automotive Canada
Cox Automotive is transforming the way the world buys, sells and owns cars with industry-leading digital marketing, software, financial, wholesale and e-commerce solutions for consumers, dealers, manufacturers and the overall automotive ecosystem worldwide. The global company has 34,000 team members in more than 200 locations and is partner to more than 40,000 auto dealers, as well as most major automobile manufacturers. Cox Automotive is a subsidiary of 120-year-old Cox Enterprises, Inc., which has revenues exceeding $20 billion and approximately 55,000 employees. Cox Enterprises' other major operating subsidiaries include Cox Communications and Cox Media Group. For more information about Cox Automotive Canada, visit www.coxautoinc.ca.
Contact
Otolane
David Abitbol
(888) 985 0201
www.otolane.com

Contact