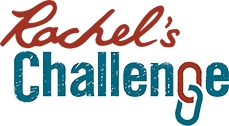 Denver, CO, January 22, 2018 --(
PR.com
)-- At a young age, Rachel Joy Scott knew that her life would impact the world. And she was right. Rachel believed that small acts of kindness could start a chain reaction, building a better and brighter environment for her fellow students. On April 20, 1999, Rachel Joy Scott became the first victim of the Columbine High School shooting, but her life and her beliefs have built a legacy that will continue to touch lives across the world.
In one of her journals, Rachel wrote "people will never know how far a little kindness can go." Based on this belief, the Scott family built an organization in her name, Rachel's Challenge, and school program and has been successful in more than 5,000 schools around the world. With more than 70% of students reporting harassment or bullying as being a problem in their school, Rachel's story is making a immense impact, saving the lives of many students that it reaches.
"Some of the toughest guys I know were impacted by Rachel's story in a very positive way." - Anonymous School Educator
On January 23rd, Rachel's father will be hosting an open event for those interested in learning more about Rachel. He will be sharing her story and giving an in-depth look into how their program can promote kindness and hope among all students from every background. A local production company, Garlic Media Group, will be hosting the event at their Denver studio for an open and intimate setting for those who would like to experience the impact that Rachel and her family are bringing to our community.
If you would like to learn more about attending this event, please email claire@garlicmediagroup.com.
January 23rd at 6:30pm - 1195 S Lipan Street, Unit A, Denver, CO 80223