Heartland Coalition GoFundMe Campaign to Supply Fresh Drinking Water to Puerto Rico
4 Months after Hurricane Maria, fresh drinking water is scarce in Puerto Rico.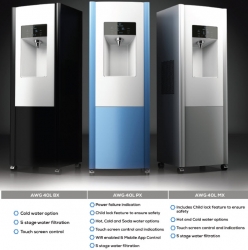 San Diego, CA, January 26, 2018 --(
PR.com
)-- Meeting the call of ensuring that residents of Puerto Rico have access to fresh drinking water, The Heartland Coalition, located in San Diego is a registered 501C3 Non-Profit. Heartland has initiated a GoFundMe Campaign. https://www.gofundme.com/fresh-drinking-water-puerto-rico
The donation of Water from Air residential and commercial units will provide self-sustaining fresh water and eliminate the need to depend upon damaged water pipes that may contain bacteria or plastic bottled water that is expensive to deliver and detrimental to the environment.
Established in 1997, The Heartland Coalition helps to assist with disaster relief, education and the public arts.
Heartland Coalition cares about environmental protection and clean energy solutions creating a greener and more sustainable society.
PanLbilt Global is honored to be supporting these humanitarian efforts with 21st Century Green Technology that does not impact existing water supplies and produces Fresh Drinking Water that meets or exceeds World Health Organization Standards.
For further technical information visit goo.gl/qkX8KD
Contact
PanLbilt
Allan M. Olbur
224-425-9236
www.PanLbilt.com

Contact
Multimedia
Water from Air AWG units provide Fresh Drinking Water without impact on the environment