Selections at HollyWeb Festival Include Allison Janney, Eric Roberts, Richard Hatch
HollyWeb Festival announces 2018 Official Selections, which include independent works from 14 countries, and feature the work of Allison Janney, Eric Roberts and Wesley Taylor. The final performance of Richard Hatch will also be screened. Screenings and panels will take place April 5-8 at Universal Citywalk, Hollywood.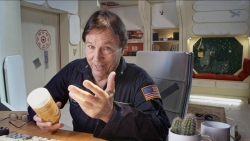 Los Angeles, CA, February 01, 2018 --(
PR.com
)-- HollyWeb Festival, taking place at AMC Universal CityWalk on April 5-8, announced its Official Selections today. The festival will feature 100 independent digital works from 14 countries and featuring performers such as Allison Janney (Break a Hip), Wesley Taylor (Indoor Boys) and Eric Roberts (That Was New York).
The festival, now in its eighth year, is dedicated to bringing digital content to the mainstream. Included in the selections are works from seasoned veterans such as a new animated series from AFI Best Animated Short Winner Steve Baker, with This is Desmondo Ray!, and from first-time writer-directors like Cassidy Davis with Adulting.
Selected digital series and digital shorts include Teenagers, starring Degrassi alum Chloe Rose and Raymond Ablack, and Personal Space, which reunites Battlestar Galactica actors Nicki Clyne and the late Richard Hatch as astronauts whose personal therapy sessions are broadcast to the world. The series also features Star Trek alum Tim Russ. The writing and producing team behind Pretty Little Liars puts Brendan Robinson on screen again in Twentyfiveish, and long-time character actor Julian Richings appears in Fare Trade.
Speaking of the diverse subjects included in this year's selections, Festival Director Jennifer Doherty notes, "It's thrilling to see such unique ideas that don't otherwise get enough attention on the big screen." Selections put the spotlight on the transgender community in Israel, go behind the scenes of political commercials, or present unique concepts like the sci-fi hip hop series, Brobot.
HollyWeb Festival now in its eighth year spans 4 days at Universal CityWalk from April 5-8, 2018, and brings creators from 14 countries together for panels and screenings.
Festival passes and the complete list of selections can be found at
www.hollywebfestival.com

#HollyWeb18
Contact
HollyWeb Festival
Jonathan Robbins
310.431.1471
www.hollywebfestival.com

Contact
Multimedia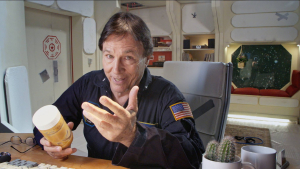 The late Richard Hatch appears in Personal Space at HollyWeb Festival 2018, along with Battlestar Galactica alum Nicki Clyne and Star Trek actor Tim Russ.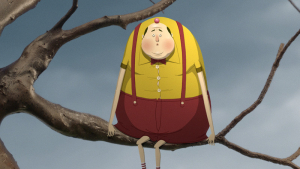 AFI Best Animated Short winner Steve Baker to screen his new series This is Desmondo Ray! at HollyWeb 2018.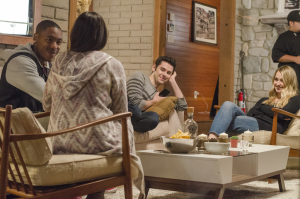 Pretty Little Liars star Brendan Robinson produces and stars in Twentyfiveish, to screen at HollyWeb Festival 2018.