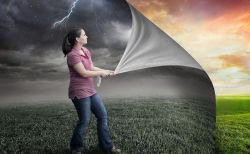 Sanford, NC, February 08, 2018 --(
PR.com
)-- Alive Again Ministries helps girls 18 to 28 that suffer with addiction and self-harming behaviors. Today, opioid use is on every news program, newspaper story, politicians stump speeches and in emergency rooms nationwide. So how do these girls return to a normal life?
Charleigh, came to Alive Again 8 months ago, 85 lbs. addicted to meth and pills. Charleigh is now thriving with four months left in her program and has a healthy future with better decision-making processes while centered in a strong relationship with Christ.
Alive Again Ministry is a Christian organization that operates a beautiful home serving 12 girls at any one-time, teaching them life skills, spiritual healing, and biblical love. The program engages the girls with a healthy diet, exercise and counseling for a period of one year. This gives the time necessary for the improvement in their decision making and interpersonal communication skills while helping discover and overcome the triggers that drive addiction.
While typical addiction recovery programs have treatment times ranging from 3 to of 30 days and at a costs of 20 – 40K, as supported with information avaible on Blue Cross Blue Shield; these appear to be measurably less successful than long-term behavior treatments. Offering a long-term residential program at a cost of $1,000 monthly, Alive Again is an affordable and greater in success alternative that allow families to be confident their daughter is safe and working to be free. The process of deteriorating families when parents have lost influence in a daughter's recovery, is turned around restoring the family and the ability to regain trust in the family.
About
Alive Again Ministries, Inc. is a religious corporation located in Sanford North Carolina. Established in 2015, the mission is "To provide a Christ-centered nurturing environment for women experiencing addiction, hurts, hang-ups, and habits."
For further information please contact David Cummings, 845-206-5267, david@aliveagainministries.org
www.aliveagainministries.org/