Leader in Behavioral Finance Rolls Out Simpler, More Accessible Tools to Advisor Community
Improvements help financial advisors maximize "know your client" process and more effectively meet client investment goals, while also improving client comfort and information absorption.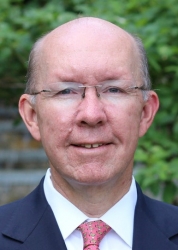 Atlanta, GA, February 08, 2018 --(
PR.com
)-- Atlanta-based
DNA Behavior International
has introduced a simplified Starter Package for its Financial DNA platform and streamlined related tiers of the behavioral finance-based system. Financial DNA is an online solution that helps financial advisors and their clients maximize communication, while identifying their risk profile, behavioral biases, spending patterns and goals-based planning preferences.
"Our
Starter Package, Introductory Package and Behavioral Finance Package
still include a 10-minute, 46-question tool to reliably reveal the core of a person's natural behavior but are designed to be much easier to use and implement for an advisor or firm, and now a lower-priced starting point is offered," says Hugh Massie, CEO of DNA Behavior and a pioneer in the practical application of behavioral insights.
The first of the three simplified packages starts with a $75/month commitment that includes free, self-paced online training (available 24/7), and enables advisors to co-brand the system's reports with their name and/or firm's logo.
"We objectively measure a person's natural, hard-wired behavior to reliably predict (with a 91 percent reliability level) how a client will make decisions over the long term," Massie says, "and these new packages make this objective scientific measurement simpler and more accessible for advisors and the people they serve."
While many advisors and clients are familiar with risk-tolerance surveys, Financial DNA goes far beyond that one area, using validated methodology to identify things like how likely a client is to delegate financial planning, how likely a client is to save/spend, how a client sets/pursues goals, and financial emotional intelligence – that is, how emotional will a client become, for instance, in the face of market upswings and downswings, and how well do they manage those emotions.
Founded in 2001, DNA Behavior (www.dnabehavior.com) delivers practical and scalable behavioral intelligence solutions to "Know, Engage and Grow" every client and employee online. The company says its behavioral insights have solved communication, goal-setting and investing challenges in over 123 countries through 11 languages and 12 proprietary DNA Behavior Discovery Processes under three primary brands: Communication DNA (www. communicationdna.com), Business DNA (www.businessdna.com) and Financial DNA (www.financialdna.com).
Writers, editors and other media reps:
If you would like to test drive the Financial DNA process to better understand it and at the same time get your own financial behavior report that one of DNA Behavior's representatives will help you interpret, please just let us know. It's a fun, hands-on way to bring the burgeoning field of financial behavioral insights to your readers.
- LiveChat (https://secure.livechatinc.com/licence/2142091/open_chat.cgi)
- Email: inquiries@dnabehavior.com
- Or visit www.dnabehavior.com
More information/What's different about these simpler Financial DNA tools?
"Our previous reports were more complex," DNA Behavior's Massie says. "We've refined those to one robust page, so advisors can more quickly understand a client's behavior, while also speeding absorption of information and decision making by the client by streamlining communication and breaking down key facets of investment behavior."
The Financial DNA packages include Market Mood, a real-time client tracking dashboard that provides analysis of how a person will respond to market movements and how they wish to be related to. Market Mood, which is one of the ways financial advisors leverage Financial DNA after the initial steps, is already widely used by financial advisors and was previously a $1,000 upgrade to Financial DNA.
"We continue to improve our platforms and services based on feedback from our clients and their clients, and based on market opportunity," says Massie. "Of course, as we're able to roll out simplified and more accessible tools, we make the improvements available to existing clients."
Contact
DNA Behavior International
Drew Plant
404-634-7102
www.dnabehavior.com

Contact