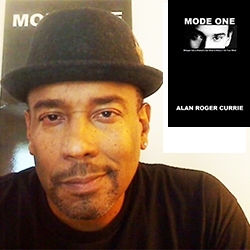 Hollywood, CA, February 10, 2018 --(
PR.com
)-- All single men want to connect with women. This is a fact. Whether it be for the long-term or the short-term - or in a monogamous manner or a more free-spirited and non-monogamous manner - single men are always looking to identify their future wife, their next long-term romantic companion, or at minimum, their next casual sex lover.
The biggest challenge facing many heterosexual men today is the prospect of approaching a woman on the street, initiating a conversation with her with the intention of flirting with her and creating some degree of amorous chemistry, only to have the woman perceive them as some sort of socially inept "creep" or overly aggressive "street harasser."
How does a man learn how to significantly improve his social skills and verbal communication skills with women so that he will prevent himself from facing any sort of "street harassment" charge from a woman or prevent himself from being viewed by women as some sort of 'sexual predator?'
"The key is to avoid using vague, ambiguous, and/or misleading language with women. As a man, you cannot be afraid to express your romantic and sexual desires, interests, and intentions to women in a candid and crystal clear manner without leaving the woman feeling violated," says Gary, Indiana native Alan Roger Currie, who is a professional dating coach and author of the best-selling book, "
Mode One: Let the Women Know What You're REALLY Thinking
."
Currie graduated from Indiana University in Bloomington, Indiana, and has been a professional dating coach since 2006.
Currie offers Email consultations for clients, Skype and telephone consultations for clients, as well as One-on-One / Face-to-Face Coaching for those male and female clients who need his assistance and tutelage. Currie travels all over the country and even internationally to work with clients.
Currie says, "The thing that men have to keep in mind is that it is not a 'crime' to let a woman know that you find her attractive and sexy and would love to share her company in an intimate manner if she is willing. If a man significantly improves his ability to verbally communicate his desires and interests to women in a manner that is highly self-assured and provocatively straightforward without coming across as an overly aggressive sexual predator...and he also learns how to read women's subtle body language signs and signals of interest and disinterest... he will be just fine."