New Day Explores OSHA's New Silica Regulation at AGC Construction Risk Management Conference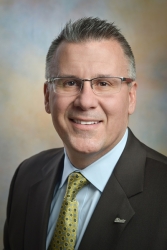 Hamilton, NJ, February 13, 2018 --(
PR.com
)-- Jeff Slivka, president of New Day Underwriting Managers LLC, recently explored the ripple effects of OSHA's new silica standard on the legal, insurance, and construction environments at the 2018 Conference on Surety Bonding & Construction Risk Management. Hosted by the Associated General Contractors (AGC) in Naples, Florida, Slivka was joined by Paul Messenger of American Global of Texas; Phil Beck of Smith, Currie & Hancock; Kevin Barry of XL Catlin; and Michael Baker of American Global of Pennsylvania on the panel titled "Getting Beyond OSHA."
Implemented to eliminate the loss of life and illnesses caused by silica-related diseases, panelists highlighted the potential liability and legal ramifications associated with the handling of respirable crystalline silica in construction applications. Discussed were the steps necessary to protect workers and the environment, while outlining noncompliance penalties. These can range from OSHA fines to personal injury litigation.
According to the industry experts, the documentation process should always begin with detailed record keeping demonstrating compliance and employee exposure assessments. Other considerations involve careful evaluations of existing insurance policy forms, which may contain silica and dust exclusions, as well as the development of written risk management procedures entailing proper indemnity provisions and the verification of subcontractors having appropriate insurance, specifically Contractors Pollution Liability (CPL).
"Because of these new guidelines, risk management continues to be integral for protecting contractors and project owners from unforeseen exposures and liability," says Slivka. "This includes CPL policies, which are increasingly becoming the go-to product for protecting against silica-related liability issues, not to mention numerous other pollution related risks.
"CPL coverage forms have never been broader in terms of the pollutants and/or pollution conditions they protect against. In addition, they've recently been expanded to provide coverage for conditions ranging from microbial matter and pathological waste to legionella, silica and other naturally occurring environmental hazards. Further benefits surround the ability to purchase policies on a 'blanket' or 'project' basis to cover cleanup and emerging environmental response costs and civil penalties."
For more information on CPL policies and "Getting Beyond OSHA" please contact New Day Underwriting Managers at 609 298-3516.
About New Day Underwriting Managers LLC
New Day Underwriting Managers LLC is a specialty resource for agents and brokers, assisting them and their clients find appropriate, high-quality environmental and construction-related professional liability insurance coverages. The company offers agents and brokers single-point access to an ample portfolio of products and services provided by the nation's largest environmental and professional liability insurance providers. More information about the company is available on their website at www.newdayunderwriting.com.
Contact
New Day Underwriting Managers
William Chelak
732-541-2971
www.newdayunderwriting.com

Contact