Trispec Partners with TELoIP for SD-WAN Solutions
Bringing Non-Stop Broadband SD-WAN to North American CSP's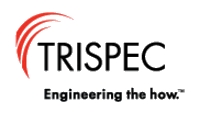 Ft. Lauderdale, FL, February 16, 2018 --(
PR.com
)-- Trispec Communications has provided leading telecommunications solutions to Communication Service Providers (CSP's) for 35 years. Denis Trudeau, Executive Vice President Trispec Communications says, "Today, Trispec is proud and excited to announce its Partnership with TELoIP."
This partnership will bring unparalleled software-defined network technology enablement to North American CSP's allowing them to evolve their network offerings and help solve complex communications problems for enterprise and mid-size business customers.
With TELoIP, Trispec will provide North American CSP's with a comprehensive and scalable white-labelled cloud based SDN solution which they can market to their own clients under their own brands on their own facilities. Trispec's CSP SDN solution offers CSP's a speedy and powerful "ready-for-market" SDN service including white-label tools and technical support covering all aspects of service delivery, including; design and engineering, network implementation, technology integration support, network surveillance and monitoring.
Michael Gagnon, TELoIP VP Sales & Marketing explains, "Software Defined Networks (SDN) provide a generational change in how CSP's will enable Enterprises and Mid-Market customers to accelerate & simplify their digital transformation journey. We are delighted that Trispec Communications has become a TELoIP business partner and joins us in our mission to empower MSP's to deliver incredibly fast, resilient and powerful SDN solutions to the customers they serve."
"Trispec's service provider heritage will add tremendously to the consistency & predictability of our TELoIP SDN service," Gagnon continues. "The combination of our respective expertise and experts, will create an SDN platform environment that will allow CSP's to accelerate the adoption of transformational Cloud and Hybrid Cloud applications. We could not be more excited about this partnership."
About Trispec - TRISPEC is a leading systems integrator specialized in providing innovative turnkey broadband wireless, NFV, last mile and IP solutions to CSP's large and small. Trispec is staffed with highly skilled engineers, telecom specialists and project managers with strong CSP backgrounds and experience. For over 35 years, Trispec has brought innovative solutions to our clientele of CSP's, both as individual professionals and as a whole. For more information about TRISPEC please visit
www.trispec.com
or info@trispec.com.
About TELoIP - TELoIP is the creator of powerful, software-defined wide-area networks (SD-WANs) for challenging locations requiring high availability and business-critical application traffic. TELoIP cloud-managed networks are used by retailers to build carrier-agnostic networks that reduce costs by 50% or more, by financial organizations for secure communications, by healthcare enterprises to remotely connect clinics, and by service providers to deliver SD-WAN services. For more information about TELoIP, please visit www.teloip.com or call 866-901-3268.
Contact
TELoIP, Inc.
Todd Davis
+1-877-783-5647 ext. 1007
www.teloip.com/

Contact